English
Tonga's International Trade is equivalent to 87% of its GDP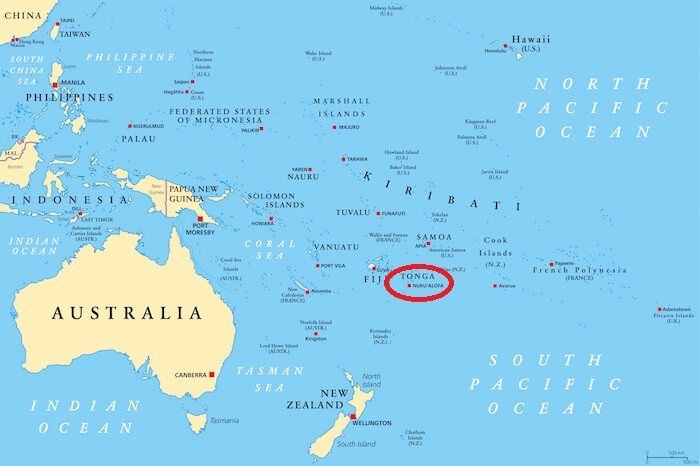 Tonga's international trade is equivalent to 87% of its GDP, according to a report by the World Trade Organization (WTO).
Thus, the relatively high exposure of Tonga's economy to international trade and its degree of openness continued to be reflected in a relatively high share of its total trade in goods and services (exports plus imports) in GDP.
This share increased from 75% in fiscal year 2013/2014 to 87.2% in fiscal year 2018/2019.
However, trends in cross-border trade reflect the difficulties posed by Tonga's remoteness from international markets.
In 2019, New Zealand and Australia absorbed around 40% of Tonga's exports, up from 32% in 2014.
New Zealand also remained the main origin of Tonga's merchandise imports, followed by Singapore and the United States.
The main exports continue to consist of plant products (mainly squash, roots and tubers, and coconut) and live animals (mostly seafood).
International Trade
Tonga is a Small Island Developing State (SIDS) that continues to depend on trade for the wide range of modern capital and consumer goods it needs to build its economy and achieve its sustainable development goals.
Paragraph 107 (ad) of the Accelerated Modalities of Action for SIDS (Samoa Path), 2014, promotes successful participation in trade, technical assistance through trade-related assistance mechanisms, implementation of the Facilitation Agreement of the WTO and the strengthening of alliances to intensify the participation of SIDS in the international trade of goods and services.8
Product composition of merchandise trade, 2014 and 2019
The Tonga Trade Policy Framework 2017-2025 was developed with technical assistance from the Pacific Islands Forum secretariat, the UNCTAD/WTO International Trade Center (ITC) and the Commonwealth secretariat (Hub and Spokes program).
Finally, the Framework is seen as a useful tool to stimulate the mobilization of Aid for Trade, especially with the implementation of the key recommendations contained in its matrix.