English
The world's new semiconductor factories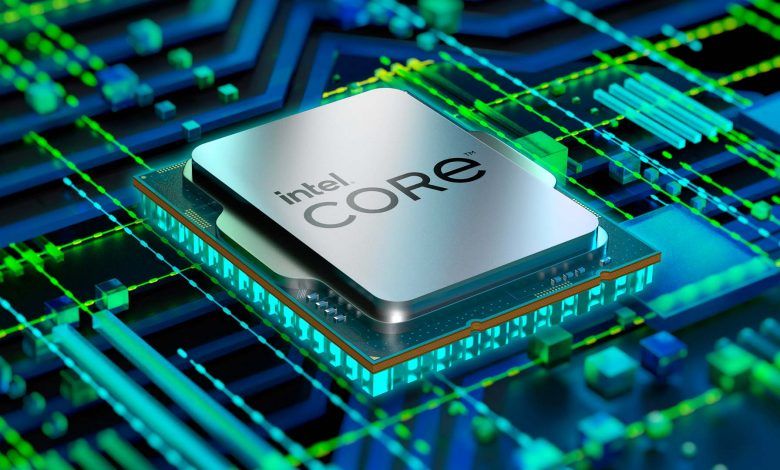 Sixty-one semiconductor factories have a high probability of starting construction between 2021 and 2023, according to a U.S. congressional analysis.
Most of these facilities are located in Taiwan (15), China (14), the United States (10), Europe (9) and Japan (7).
Of these 61 fabs, 14 are expected to be equipped to produce advanced nodes (below 7 nm).
Semiconductors are electronic components that are part of electronic systems and equipment.
Generally known as «chips,» semiconductors combine multiple transistors on a single piece of material to form a complete electronic circuit.
U.S.-based semiconductor manufacturing companies operate more than half of their manufacturing capacity outside the United States, primarily in Taiwan, Japan, Singapore and Europe.
Semiconductor factories
In addition, while companies capable of producing the most advanced logic chips currently in production (3nm node) are building additional fabs in the United States, they reportedly produce their most advanced chips at their headquarters locations (i.e., Taiwan for TSMC and South Korea for Samsung Foundries).
Between 2020 and 2022, U.S. and foreign companies announced private investments worth more than $200 billion to expand domestic semiconductor, equipment and materials manufacturing capacity in 16 states.
The largest investments were announced for logic and memory chip manufacturing facilities in Arizona, Texas, Idaho, Ohio and New York.
Map of Announced Plans to Expand Domestic Semiconductor Manufacturing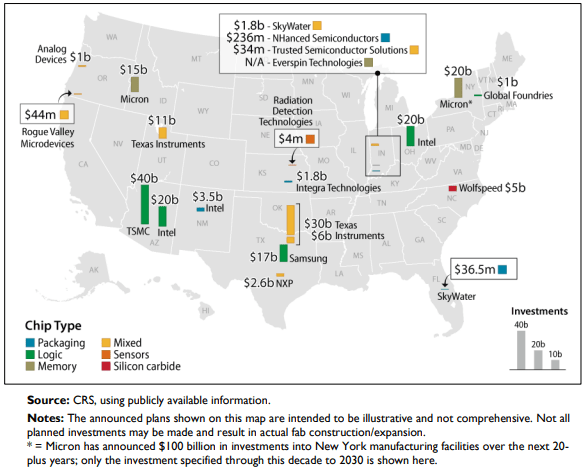 China
In early October 2022, the U.S. government promulgated new rules designed to restrict U.S. support for the People's Republic of China's ability to manufacture advanced semiconductors.
The rules include new export licensing requirements for exports, re-exports or transfers to or within the People's Republic of China of additional types of semiconductor manufacturing items and items for use in the manufacture of designated types of semiconductor manufacturing equipment in that same nation.
In addition, the U.S. government imposed new restrictions prohibiting U.S. persons anywhere in the world from engaging in certain activities related to the development and production of semiconductors at manufacturing facilities in the People's Republic of China that meet certain criteria, even if the items are not items subject to U.S. export administration regulations.