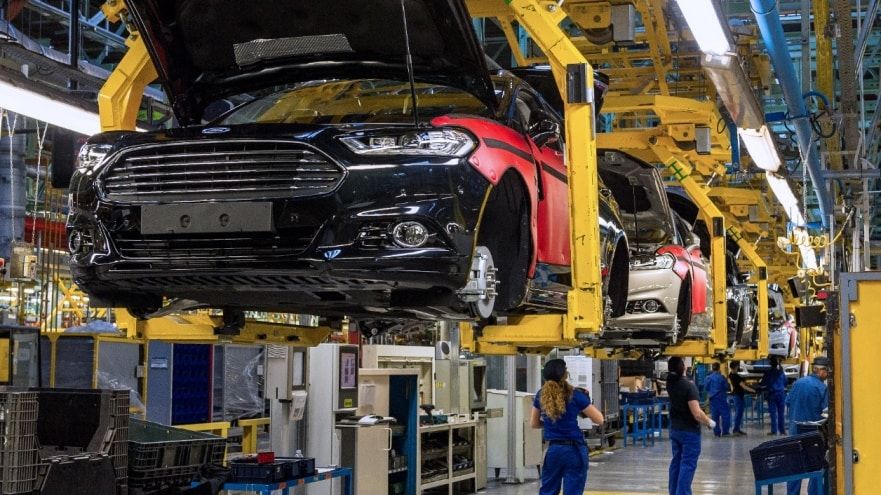 With 25.7 million units, China led the world's largest producers of cars, commercial and passenger vehicles in 2019.
However, Chinese production registered a 7.5% year-on-year drop, according to statistics from the International Organization of Vehicle Manufacturers (OICA).
Far below, the United States remained in second place, with 10.9 million units and a year-on-year decrease of 3.7 percent.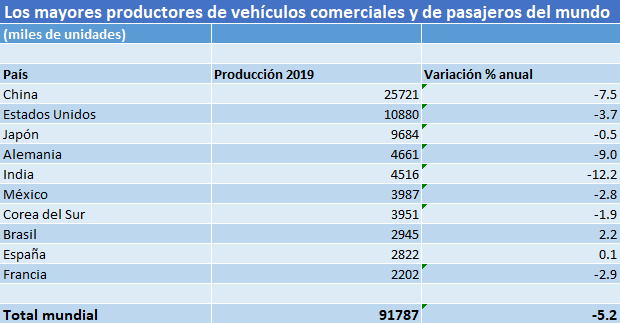 Japan, Germany, India, Mexico, South Korea, Brazil, Spain and France remained in subsequent positions.
Globally, production of cars, passenger vehicles, and commercial vehicles totaled 91.8 million units, a 5.2 percent reduction.
Car producers
Automotive vehicle manufacturing has been largely reorganized around regional supply chains rather than purely national ones.
In Latin America, only Mexico and Brazil are among the 10 largest producers of passenger and commercial cars and vehicles.
According to OICA, after a bleak 2019 that ended 10 years of continuous growth, the global auto industry faces an unprecedented new challenge during the first months of 2020.

COVID-19 started spreading just a few months ago, but it already presents unprecedented challenges for one of the world's largest industries. It could well be "the worst crisis that has had an impact on the auto industry," as many experts say, including OICA President Fu Binfeng.
Pandemic
The initial impacts began in January, with the closure of most of the Chinese industry in general, thus creating a shortage of parts and components that affects the industry in all corners of the world. The global spread of the virus in recent weeks has closed a large part of the auto industry and its many suppliers around the world.
"Concerns about the health and safety of their employees led many manufacturers and suppliers around the world to implement drastic sanitary measures, leading to a sharp reduction or even complete closure of many plants and facilities, even where it does not exist. systematically recommended or required by the respective authorities," Fu said.