English
The United States leads the world in oil and natural gas production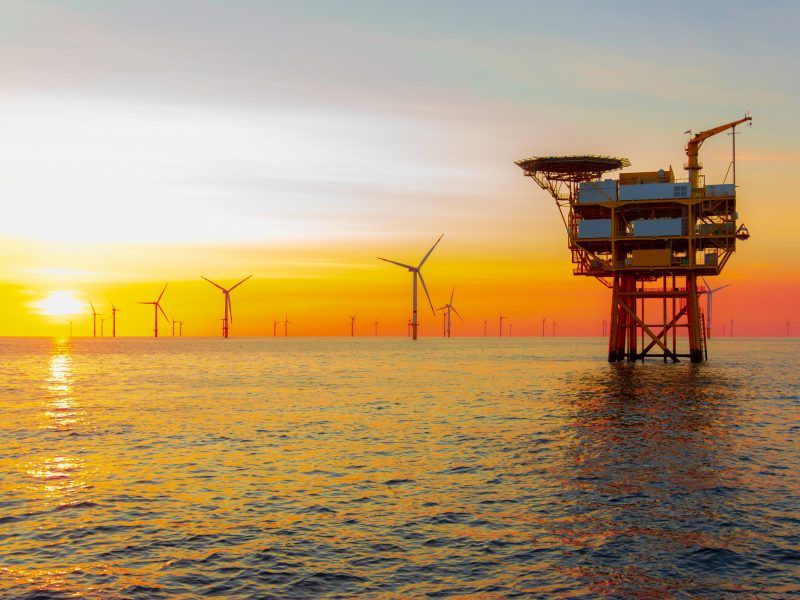 The United States leads the world in oil and natural gas production and is the second largest energy producer and consumer in the Asia Pacific Economic Cooperation (APEC) forum.
According to an APEC report, the high levels of U.S. oil and natural gas production are primarily the result of technical innovations, including those that enabled commercial oil and gas production from shale formations.
The energy systems of the three North American economies are well integrated with robust energy trade between the United States, Canada and Mexico.
The United States' total primary energy supply by fuel, 2000 to 2019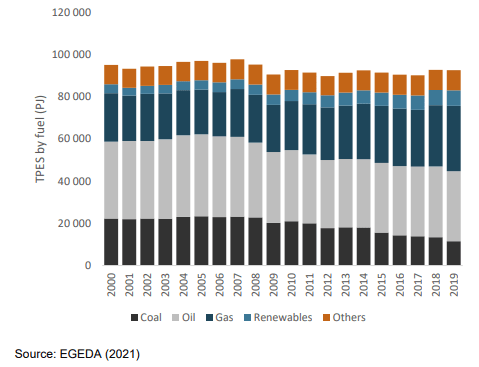 Located in North America, between the Atlantic and Pacific oceans, the United States is the world's third largest economy in terms of land area and population.
At the same time, the country produces the second largest Gross Domestic Product (GDP) in the world, measured in Purchasing Power Parity (PPP).
The United States has one of the highest levels of final energy demand per capita in APEC.
In terms of energy intensity, the United States has the sixth highest level in APEC, at just under 3.0 PJ per $1 billion of GDP (PPP).
These relatively high levels of economy-wide energy intensity and per capita energy use appear in all U.S. sectors; however, there are large variations among the economies of the 50 states.
Oil and natural gas
In 2020, according to APEC, the United States had 69 billion barrels of proven oil reserves, 446 billion barrels of proven natural gas reserves, and 249 billion tons of coal reserves.
In terms of world ranking, the United States is the ninth largest holder of oil, the fifth largest holder of gas and the largest holder of coal.
The United States has less than 1% of the world's identified recoverable uranium resources. No uranium has been extracted from subway or surface mines in the United States since 2015. Renewable resources can be found throughout the United States.
Generally speaking, the best solar resources are found in the continental southwestern United States, as well as Hawaii.
For wind energy, the greatest potential extends from North Dakota to Texas, as well as offshore on both coasts and in the western Gulf of Mexico.
Geothermal potential is concentrated in the western half of the continental United States, and biomass is widely available across the continent.