English
The Traxion history: from the Lijtszain family to its fleet of 8,357 vehicles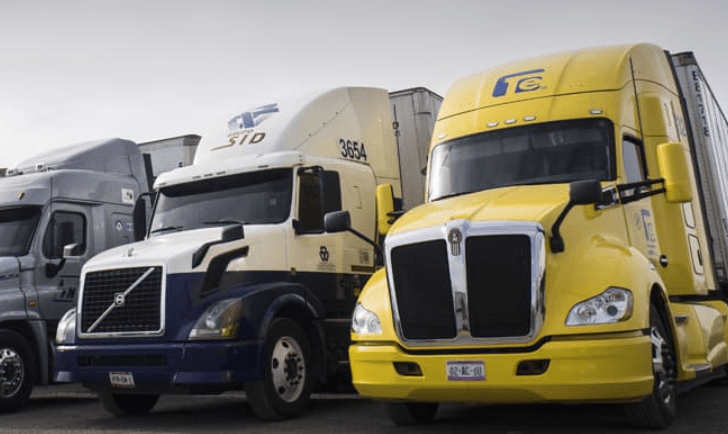 The following is the history of Traxion, the largest trucking and logistics services company in Mexico.
First of all, the companies that make up Traxión's platform go back more than 67 years of history, beginning when the Lijtszain family established the freight transport company known as "Muebles y Mudanzas MyM".
Then, in 2006, the Lijtszain family joined forces with a group of investors including Discovery Americas to expand and develop the business.
In 2011, Discovery Americas and a group of investors headed by Bernardo Lijtszain Bimstein and Aby Lijtszain Chernizky, who serve as its current Chairman of the Board of Directors and Executive Chairman, respectively, entered into an investment agreement that gave rise to the constitution and establishment of Mexico Transportation Fund, SAPI de C.V.

In the history of Traxion, its first acquisition occurred in 2011, when it acquired Egoba, a company specializing in motor transport services for national and international cargo.
At the end of 2020, Egoba had 9 terminals located in the center and northeast of the country.
Also in 2011, Traxion entered into an investment agreement in order to integrate MYM into its platform, before being definitively acquired in 2013.
Thus, these acquisitions increased approximately 752 power units to its fleet.
History of Traxion
On December 22, 2015, by virtue of the additional investment of Discovery Américas, Traxion shareholders approved an increase in the variable part of its capital stock.
Then, in May 2016, it acquired Grupo SID, a company focused on providing comprehensive logistics and freight transportation services with operations in 14 states of the Mexican Republic.
Likewise, in 2016, it bought 60% of the shares representing the capital stock of AFN, a company specialized in providing motor transport services for national, intermodal and cross-border cargo.
Subsequently, it took over the remaining 40% of the shares representing AFN's capital stock. The acquisitions of Grupo SID and AFN added approximately 802 power units to its fleet.
In October 2016, Nexxus Capital became a shareholder in Traxion. The capital investment by Nexxus Capital allowed it, among others, to acquire LIPU, one of the leading companies in Mexico for school, personal and tourist transportation, and integrate it into its platform.
The acquisition of LIPU increased 3,399 units to its fleet, and allowed the company to enter the segment of school and personnel transportation.
In September 2017, it carried out its Initial Public Offering of shares as part of its growth strategy.
Recent purchases
In May 2018, the company acquired REDPACK, a company of recognized prestige with operations in the parcel and courier segment.
REDPACK is a brand of recognized prestige in Mexico, with great commercial and operational strength in the logistics sector, and a national presence through 192 points of sale.
This acquisition increased its fleet by around 543 last-mile units, primarily trucks, light trucks, vans, automobiles, and motorcycles.
In addition, in October 2018, it bought Autotransportes El Bisonte, a national, refrigerated cargo company specialized in petrochemicals and other substances, as well as logistics services.
El Bisonte has recognized prestige in the Bajío area, especially in San Luis Potosí. It has terminals in San Luis Potosí, Monterrey, Mexico City and Toluca, as well as a logistics warehouse in the Bajío area. This acquisition increased approximately 485 power units to our fleet.
Finally, in October 2018, it acquired the assets of Roncalli-Lolek, a refrigerated transportation company located in Irapuato, Guanajuato. Assets include 76 trucks and 108 reefer boxes. This fleet will be operated by its subsidiary Egoba, taking advantage of its routes, terminals and fleet management.
During 2020, Traxion operated, nationwide, an average fleet made up of 8,357 motor units, of which 2,191 are cargo units, 5,473 are school and personnel transportation units, and 693 are last-mile fleet units (62 trucks , 440 light trucks, 43 cars, and 148 motorcycles).
It also operated 4,040 semi-trailers (including dry and refrigerated boxes), 368 container ships and platforms, as well as 137 hoppers and tanks.
Similarly, in 2020 it launched two technology-based platforms that help drive the development of logistics businesses: TRAXION Logistics and TRAXPORTA.