English
The top 10 steel producing countries in the world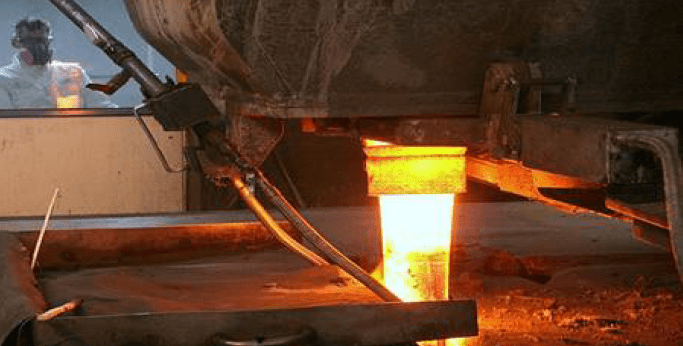 China topped the ranking of the world's top steel producing countries from January to July 2021, the World Steel Association (Worldsteel) reported.
During that period, China produced 649.3 million tons of steel and that quantity represented an 8% growth compared to the same period in 2020.
Next came India (68 million tons), Japan (56.1 million), the United States (49.5 million) and Russia (44.9 million).
In total, global crude steel production for the 64 countries reporting to Worldsteel was 1,165.3 million tonnes, an increase of 12.4% year-on-year.
Top steel-producing countries

Source: Worldsteel.Other notable steel producers were: South Korea, Germany, Turkey, Brazil and Iran.
As for the production of July 2021 alone, it totaled 161.7 million tons, an increase of 3.3% compared to July 2020.
Steel producing countries
The 64 countries included accounted for approximately 98% of total global crude steel production in 2020.
Regions and countries covered:
Africa: Egypt, Libya, South Africa
Asia and Oceania: Australia, China, India, Japan, New Zealand, Pakistan, South Korea, Taiwan (China), Vietnam
CIS: Belarus, Kazakhstan, Moldova, Russia, Ukraine, Uzbekistan
European Union (27)
Europe, other countries: Bosnia-Herzegovina, Macedonia, Norway, Serbia, Turkey, United Kingdom
Middle East: Iran, Qatar, Saudi Arabia, United Arab Emirates
North America: Canada, Cuba, El Salvador, Guatemala, Mexico, United States
South America: Argentina, Brazil, Chile, Colombia, Ecuador, Paraguay, Peru, Uruguay, Venezuela
Worldsteel is one of the largest and most dynamic industrial associations in the world, with members in all major steel-producing countries.
In addition, Worldsteel represents steel producers, national and regional steel industry associations, and steel research institutes.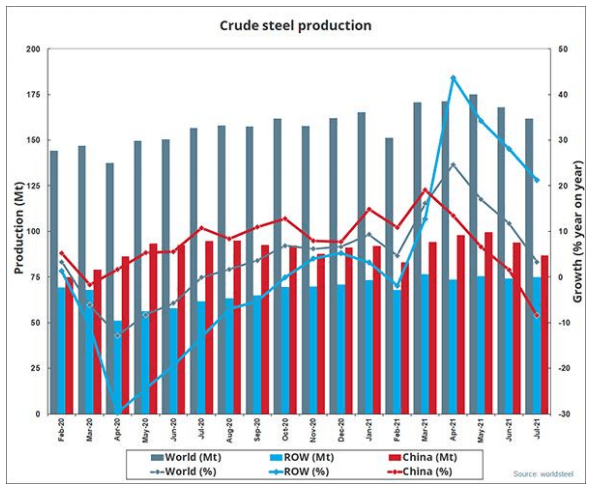 Members represent around 85% of world steel production.
OECD and United States
A long-standing concern for domestic U.S. producers is global overcapacity, which the Organization for Economic Cooperation and Development (OECD) estimated at around 700 million metric tons of steel in 2020.
According to an analysis by the US Congress, global efforts to address this problem over many years have been largely unsuccessful.
Although China accounted for more than 55% of global steel production in 2020, about 2% of US imports of steel products come directly from China due in part to anti-dumping and countervailing duties in the United States.