English
The peso (20.30 dollar) and the monetary policy of the United States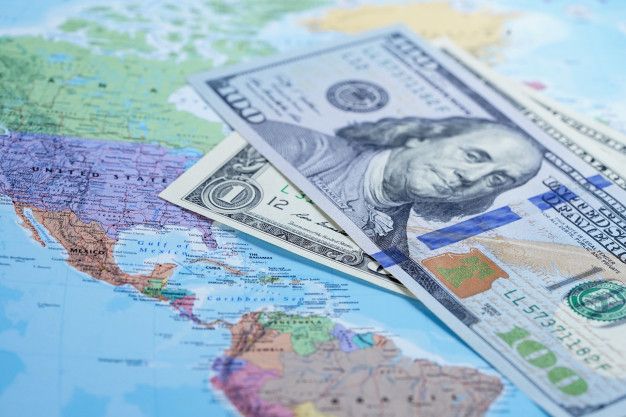 The peso closed the session with a depreciation of 1.38% or 27.6 cents, trading around 20.30 pesos per dollar, with the exchange rate touching a minimum of 19.9524 and a maximum of 20.3916 pesos per dollar, a level not seen since April 1 .
Likewise, the Mexican peso has lost ground during four consecutive sessions, in which it accumulates a depreciation of 3.06% or 60.3 cents.
The depreciation of the peso was due almost exclusively to expectations about the monetary policy of the United States, which caused a generalized strengthening of the US dollar of 0.72%, the largest advance since September 23, 2020.
The mexican peso
In its monetary policy announcement, the Federal Reserve decided to keep its interest rate unchanged in a range between 0.00-0.25%, which was already expected.
Likewise, the bond purchase program remained unchanged, which was already expected.
However, the economic projections were revised upwards, mainly the growth expectation for 2021 was adjusted from 6.5 to 7.0%, while the inflation projection for 2021 was revised from 2.4 to 3.4%, being the fourth consecutive increase in expectations inflation this year.
Along with the adjustments in growth and inflation expectations, the dot plot shows that 13 of the 18 members of the FOMC think that there could be at least one increase in the interest rate in 2023 and 11 of 18 think that it could be at minus two increments of 25 basis points.
This contrasts with the expectation in March in which only 7 of 18 members considered the possibility of an increase in the rate in 2023.
The statement did not indicate discussions about possible cuts to the bond purchase program, although Fed Chairman Jerome Powell commented at a press conference that "there was talk of starting to talk" about the future of the bond purchase program.
Additional details are likely to be released in minutes to be released on July 7.
In the minutes after the monetary policy statement, the update of the economic projections and the expectations of the FOMC on interest rates, the exchange rate reached a maximum in the session of 20.3916 pesos per dollar.
Other currencies
In the foreign exchange market, the Mexican peso was the third most depreciated currency behind the Norwegian krone with 1.84% and the Swedish krona with 1.39 percent.
In the session, the euro touched a minimum of 1.2108 and a maximum of 1.2135 dollars per euro. For its part, the euro peso touched a minimum of 24.1910 and a maximum of 24.5040 pesos per euro.
At the close, the interbank quotes for sale stood at 20,3011 pesos per dollar, 1,4006 dollars per pound, and 1,2013 dollars per euro.
Gabriela Siller; PhD
Director of Economic-Financial Analysis.
Banco BASE