English
The 10 most exported and imported agricultural products in Colombia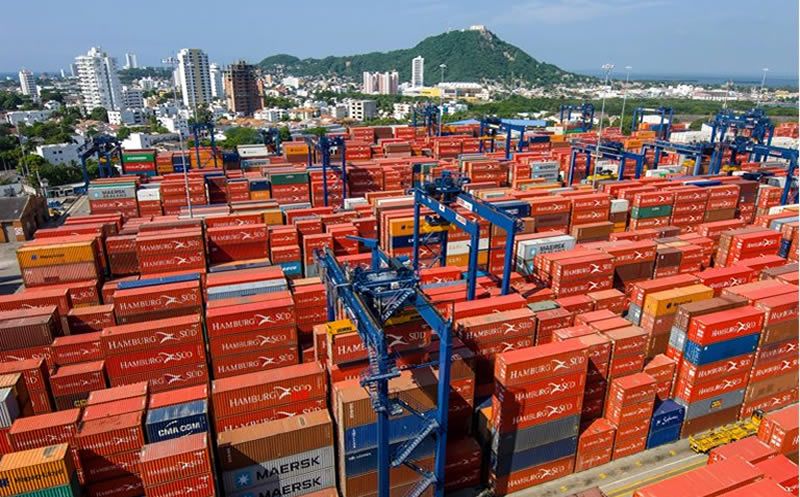 While coffee and flowers were the agricultural products most exported by Colombia in 2019, corn and solid residues of soybean oil (soybeans) were the most imported, according to data from the World Trade Organization (WTO).
Colombia is ranked 61st among the world's largest exporters of products and 53rd among the main importers.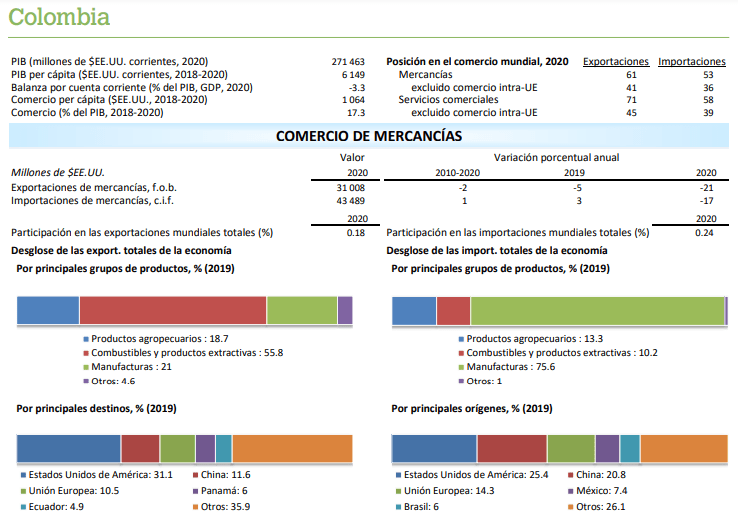 Likewise, this country registered a GDP of 271,463 million dollars in 2020, with a current account balance of -3.3% of GDP.
Agricultural products
In the last triennium, Colombia's GDP per capita averaged $ 6,149 and its trade per capita averaged $ 1,064.
However, its foreign trade as a percentage of GDP was 17.3%, on an annual average from 2018 to 2020.
What agricultural products stand out from Colombian exports? The country exported coffee worth 2,363 million dollars in 2019, followed by flowers and buds, cut (1,475 million), bananas or plantains (934 million), palm oil and its fractions (350 million) and cane sugar or of beets (320 million).
At the same time, its imports of corn totaled 1,191 million dollars and then solid residues of soybean oil (546 million), wheat and morcajo (465 million), other food preparations (313 million) and soybean oil and its fractions stood out. (252 million).
Within non-agricultural products, the largest exports were: crude petroleum oils (12.980 million dollars), coal; briquettes, ovoids (4,884 million), petroleum oils, except crude oils (2,912 million), gold (1,747 million) and coal cokes and semi-cokes (784 million).
The most imported: petroleum oils, except crude oils (4,186 million dollars), radiotelephone transmitters (2,574 million), passenger cars, passenger transport (2,445 million), dosed medicines (1,596 million) and automatic machines for data processing (1,280 million).