English
Suzano will build a new pulp production plant in Brazil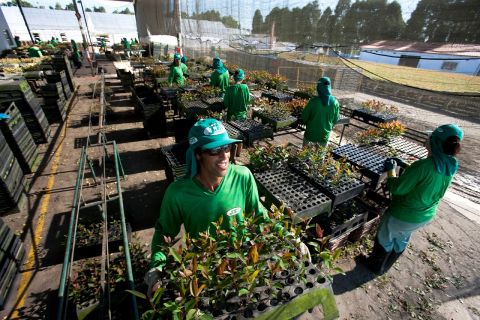 The Suzano company reported that it will build a new pulp production plant in the municipality of Ribas do Rio Pardo, in the state of Mato Grosso do Sul, Brazil.
With more than 90 years of experience, the company operates primarily in the pulp (paper and lint grade) and paper (cardboard, printing and writing, and tissue) segments.
Suzano is one of the largest vertically integrated producers of pulp and paper in Latin America and, according to Hawkins Wright, was the largest producer of eucalyptus pulp in the world and virgin market pulp in the world in 2020.
Like other Brazilian producers of eucalyptus pulp, it has the lowest pulp production cost in the world.
Pulp production
Likewise, the company is one of the largest paper producers in Brazil and, according to IBÁ data, represents almost 40% of printing and writing paper and 25% of cardboard produced in Brazil in 2020.
The new plant will have a nominal capacity of 2,550,000 tons per year of eucalyptus pulp production.
Thus, it exceeds the initially planned annual nominal capacity of 2,300,000 tons.
The company estimates that the new plant will start operating in the second half of 2024.
Of the industrial capital investment in the project, the company indicated that it remains estimated at 14.7 billion Brazilian reais, with a disbursement distributed between 2021 and 2024, in compliance with the company's commitment to financial discipline, maintaining compliance with the parameters established in Suzano's Debt Management Policy.
As of December 31, 2020, Suzano's total installed eucalyptus pulp production capacity was 11.9 million tons per year and its total production volume was 10.8 million tons, of which 9.8 million tons were produced as commercial pulp and the remainder was used for the production of 1.2 million tons of paper and cardboard.