English
Steel imports to the U.S. grow from the European Union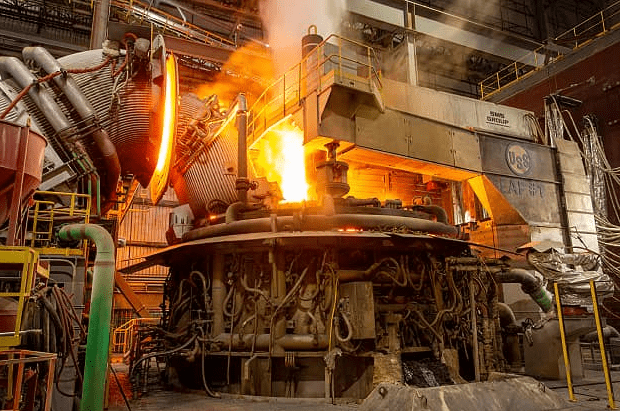 Steel imports to the U.S. continued to increase strongly during the first half of 2022 (33% y-o-y), much stronger than the increase in steel demand (apparent steel consumption of 6% y-o-y).
As a result, import penetration continued to increase to 24% during the first half of 2022, up from 21% in 2021.
Data were obtained from the American Iron and Steel Association, with ArcelorMittal estimates of apparent steel consumption in June 2022.
The large increase in imports came mainly from the European Union (EU27), following the elimination of Section 232 tariffs, with import share increasing to 12% in the first half of 2022 from 11% in 2021, as well as from ASEAN, whose import share increased to 7% from 5% in 2021.
While the import share of the Mexico-U.S.-Canada-Mexico Agreement (USMCA) region-Canada and Mexico-declined to approximately 41%, from 45% in 2021, the import share of other regions remained virtually stable, such as developed Asia (19%), Turkey (4%), the CIS (2%), and China (2 percent).
Steel imports
Finished steel imports declined to approximately 18 million tons in 2019 (or a 19% import penetration) after Section 232 was implemented in 2018, adding a 25% tariff to most imports outside of the USMCA.
Then, in 2020, the decline in real steel demand due to the Covid-19 pandemic caused imports of finished steels to fall 23% year-on-year to approximately 14 million tons, with import penetration falling to 18 percent.
In 2021, according to ArcelorMittal, the combination of a strong recovery in steel demand following the pandemic and high steel prices relative to world levels caused imports to grow by about 50% y-o-y, much more than the growth in apparent steel consumption (21% y-o-y), leading import penetration to increase to about 21% in 2021 from 18% in 2020.
North America
The largest increase in finished steel imports in 2021 came from USMCA, maintaining a historically high import share of 45 percent.
Imports increased strongly from both Canada (approximately 48% y-o-y) and Mexico (53% y-o-y), with Canada accounting for 33% of U.S. imports, while Mexico accounted for 12%, both near 2020 levels.
In contrast, imports from Europe (EU27, Norway, Switzerland and UK) lost share, declining to just 13% in 2021 compared to 15% in 2020 and 19% in 2019 (pre-Covid-19), as developed Asia's import share remained virtually flat at 20% in 2021.
While the combined import share of Africa, ASEAN, CIS and India doubled to 10% in 2021 from 5% in 2020, and remained below the 12% import share it accounted for in 2019 (before Covid-19).