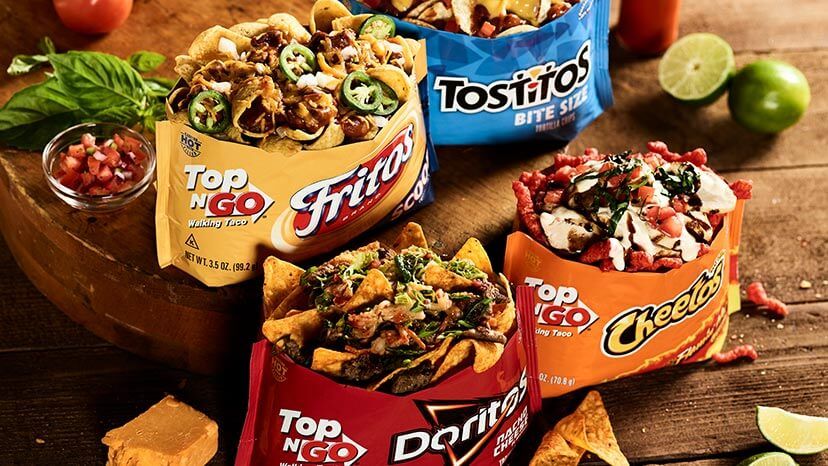 US exports of snacks and confectionery to Central America have the potential to continue growing, highlighted the United States Department of Agriculture (USDA).
Two key free trade agreements, the Dominican Republic–Central America Free Trade Agreement (or CAFTA-DR) and the Trade Promotion Agreement between the United States and Panama, have stimulated US agricultural exports to Latin America and created new markets for US exports of snacks and confectionery products due to reduced tariffs on processed food products.
In the last five years, exports of snacks and confectionery from the United States to the CAFTA-DR countries (Costa Rica, El Salvador, Guatemala, Honduras, Nicaragua and the Dominican Republic) have grown almost 15%, from 148.5 million dollars in 2015 to $ 170.2 million in 2019, with wheat- and corn-based frozen snacks, cookies and cakes performing particularly well.
Snack
In Panama, total exports of snacks and confectionery from the United States have been stable for the last five years, totaling 60.5 million dollars in 2019, and sales of corn chips, nuts and confectionery experienced multimillion-dollar growth.
Due to the economic impact of the Covid-19 pandemic, the value of exports of snacks and confectionery from the United States to CAFTA-DR and Panama decreased 24% from January to October 2020, but the market is expected to recover in 2021 .
For the purposes of this USDA report, snacks and confectionery are defined as: baked snacks, mixed nuts, potato chips, prepared peanuts and peanut butter, chocolate, confectionery, gum, and all subcategories of these products.
Macroeconomic Considerations
USDA expects strong population and economic growth rates in the CAFTA-DR countries and Panama to fuel continued expansion of imports of snack products.
From 2015 to 2019, the combined population of these countries increased by more than 3 million, to reach 60.4 million, and this total is projected to increase by an additional 4 million by 2024.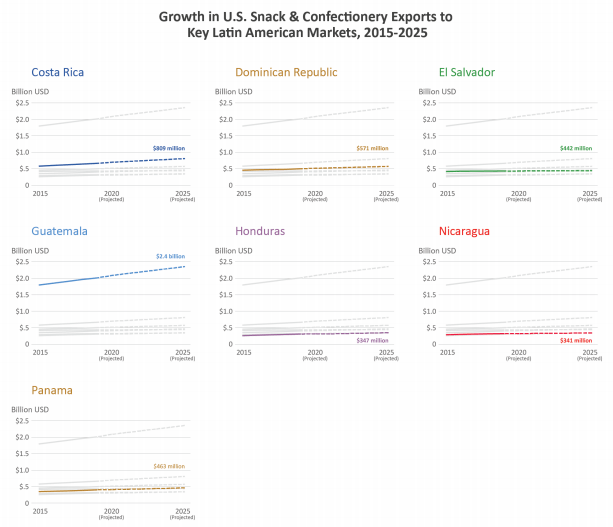 Likewise, a 10% increase in the number of urban residents expected by 2024 bodes especially well for U.S. snack exports, as city dwellers tend to be pressed for time and turn to snacks as sources. quick nutrition or satiety.