English
Shipping rates: Drewry and Richmond Fed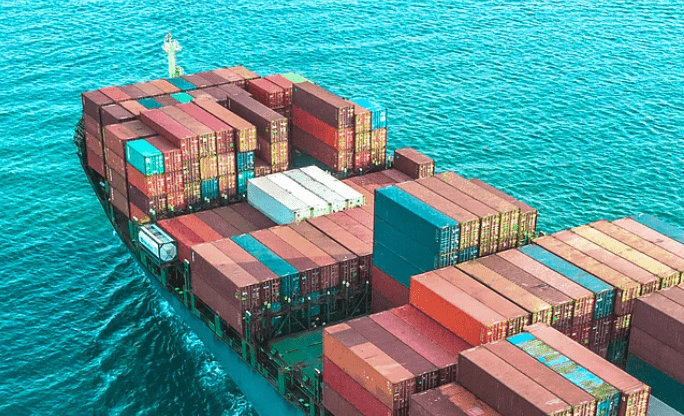 Spot shipping rates continued to decline as carriers had some capacity freed up, the Federal Reserve Bank of Richmond (Richmond Fed) indicated.
Globally, the Drewry Composite World Container Index (WCI) decreased 3% last week to $3,383.46 per 40-foot container.
Shipping
The WCI is the leading source of frequent, independent data on the container market.
Specifically, the WCI provides weekly container freight assessments, daily forward price estimates, and a bank of historical price movements.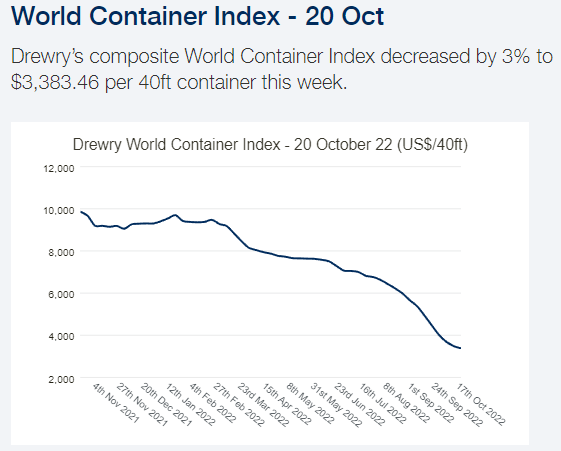 Also, the Richmond Fed reported that airfreight volumes remained low in the Fifth District, due to reduced overall capacity, while rates declined slightly in this period.
The Federal Reserve Bank of Richmond serves the Fifth Federal Reserve District, which encompasses the states of Maryland, Virginia, North Carolina, and South Carolina; 49 counties that make up most of West Virginia; and the District of Columbia.
Logistics
In that region, trucking companies indicated that demand had slowed and capacity had freed up slightly.
Right there, spot market rates declined moderately in this period, but contract rates remained the same or increased slightly.
Several contacts stated that they felt that they no longer had the ability to raise rates with their customers, while trucking companies reported that they had no problems hiring or retaining drivers, but that they continued to have problems getting parts to maintain the existing fleet and that the cost of parts had risen dramatically.
Delivery of new equipment was delayed because manufacturers continued to have difficulty filling orders due to supply chain disruptions.
Imports
Fifth District ports indicated that demand was strong this period due to vessel diversions related to ongoing labor negotiations at West Coast ports.
Imports again outpaced exports with some improvement in loaded exports; however, commodity and rolling stock exports trended downward.
While import volumes at the ports continued to be led by heavy equipment and furniture, container dwell times were longer than normal due to inland constraints.