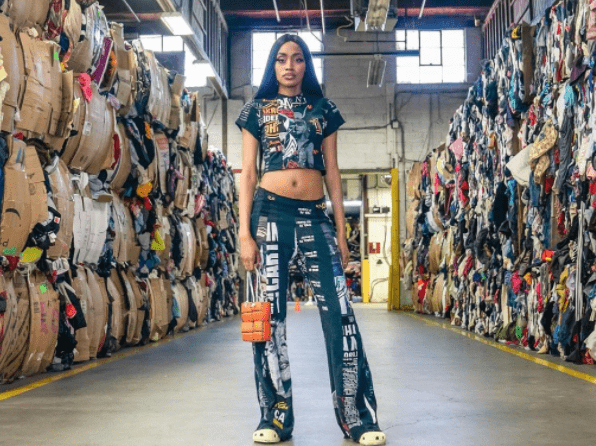 The secondhand market in is growing rapidly and continues to gain share of the total retail market against a wide range of traditional retailers, including department stores, fast fashion brands and off-price retailers, according to Savers Value Village.
The secondhand market is comprised of both resale (e.g., consignment) and pre-owned items, with secondhand representing approximately 60% of the total market during 2021.
In the United States alone, the secondhand market reached approximately $35 billion in 2021 and is expected to grow to more than $76 billion by 2025, representing a compound annual growth rate during this period of 21 percent.
In addition, during this period, the share of U.S. secondhand consumer spending as a percentage of the total apparel market is expected to increase from an estimated 14 percent in 2021 to more than 25 percent in 2025.
Savers Value Village is the largest for-profit thrift store operator in the United States and Canada by number of stores.
With more than 21,000 employees, the company operates a total of 309 stores under the Savers, Value Village, Village des Valeurs, Unique, and 2nd Ave. It buys secondhand textile products (i.e., clothing, bedding and bath items).
Secondhand
Savers Value Village's total market opportunity continues to grow due to an overall increase in demand for secondhand items, in part because consumers continue to expand secondhand shopping occasions.
In June 2022, more than 80% of consumers surveyed reported going to a thrift store in the past twelve months as shoppers, donors, or both.
By December 2021, Salvation Army and Goodwill, the top two nonprofit thrift store operators in the U.S., had approximately 7,300 locations and 3,200 retail locations, respectively, indicating a robust market for secondhand items.
In FY 2019 alone, Savers Value Village processed more than 1 billion pounds of secondhand items.
During FY2021 and FY2020, periods that were impacted by the Covid-19 pandemic, the company processed 860 million and 682 million pounds of secondhand goods, respectively.
In June 2022, 80% of consumers surveyed reported donating secondhand clothing in the past 12 months, and 95% of consumers surveyed cited that, within three years, they plan to donate as much or more across all of our major product categories.
In addition, consumers prefer to donate clothing rather than resell it, donating approximately two-thirds of their unwanted clothing and reselling less than 10% by June 2022.