English
RCEP tariff elimination: a major liberalization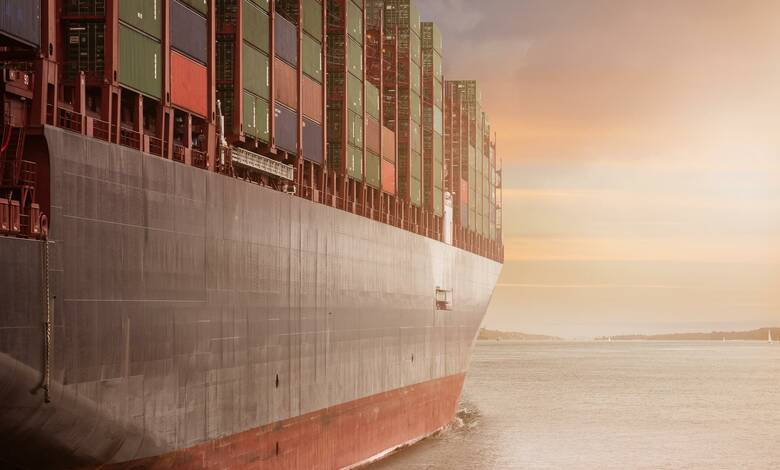 The elimination of tariffs in the Regional Comprehensive Economic Partnership (RCEP) was hailed as an important liberalization in a report released by the Asia Pacific Economic Cooperation (APEC) forum.
RCEP brings greater access to a large and regionally important market. In fact, it increases the number of duty-free tariff lines from 22.9% (at the beginning of the RCEP negotiation) to 63.4% upon full entry into force for all its members.
In addition, 89.7% of the total tariff lines will be duty-free after the entry into force of the RCEP, which represents a significant liberalization of goods in the region, taking into account the difficulties that the RCEP economies had to face, such as the different levels of ambition of the RCEP parties and the problems in reaching consensus among some of the parties, among others.
Number of negotiated tariff lines for agricultural and non-agricultural products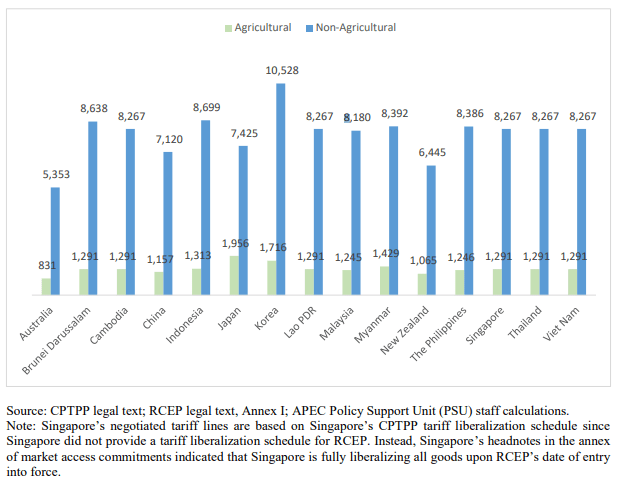 Negotiations for this trade bloc were officially launched in November 2012, when ASEAN members made a joint statement announcing the creation of an FTA between ASEAN and its six FTA partners-Australia, China, India, Japan, Korea, and New Zealand. The RCEP was signed on November 15, 2020 and entered into force on January 1, 2022.
RCEP
In addition, the RCEP is groundbreaking in agreeing to preferential tariff treatment for important bilateral trade flows that had not been subject to the market access benefits of any previous FTA in force. For example, trade flows between China and Japan, as well as between Japan and Korea.
According to the report, the final agreement involved a deal that included multiple tariff liberalization schedules for various parties, offering a differentiated preferential tariff rate depending on the part of the RCEP from which the goods originated, as well as a significant number of products subject to long liberalization periods (26.0% of total tariff lines) or partial liberalization (3.1% of total tariff lines).
The RCEP negotiations also resulted in the exclusion of very sensitive products from the liberalization process (7.2% of total tariff lines).
In this sense, the liberalization process of the RCEP is remarkable, but relatively slower compared to other FTAs, as 26.0% of its total tariff lines are scheduled for full liberalization only after 10 years or more, which is relatively more compared to, for example, the Trans-Pacific Partnership Comprehensive and Progressive Agreement (CPTPP, 5.7%).