Nota Destacada
Prologis increases its leadership in logistics with a portfolio of 90 mm2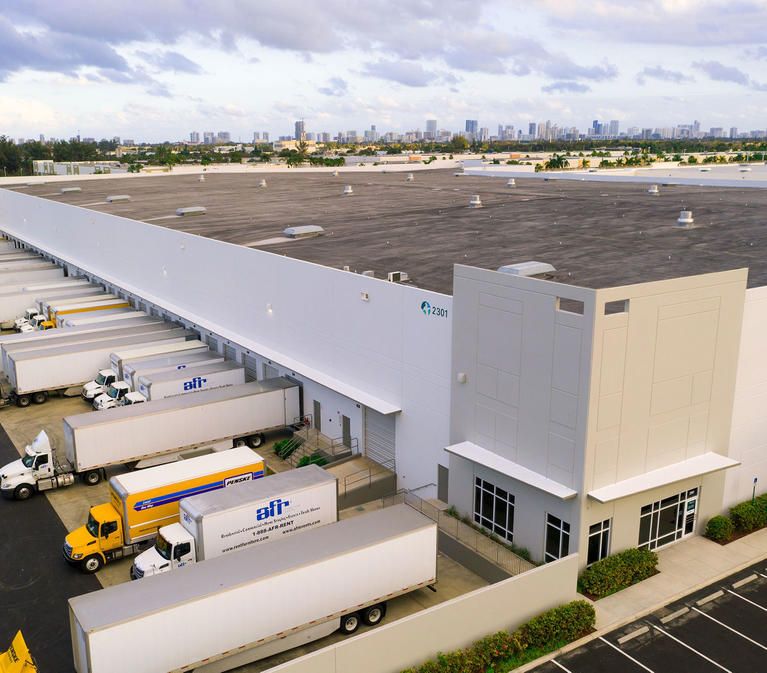 Prologis, Inc. ended the first quarter of 2020 with a 100% total owned and operated (O&M) portfolio, including properties and development projects, of 90 million square meters.
His participation in the total O&M portfolio was $ 57.9 billion. The company leases logistics facilities to a diverse base of approximately 5,500 clients.
With a presence in 19 countries on four continents, Prologis owns, manages and develops logistics facilities, with a focus on the consumer side of the global supply chain.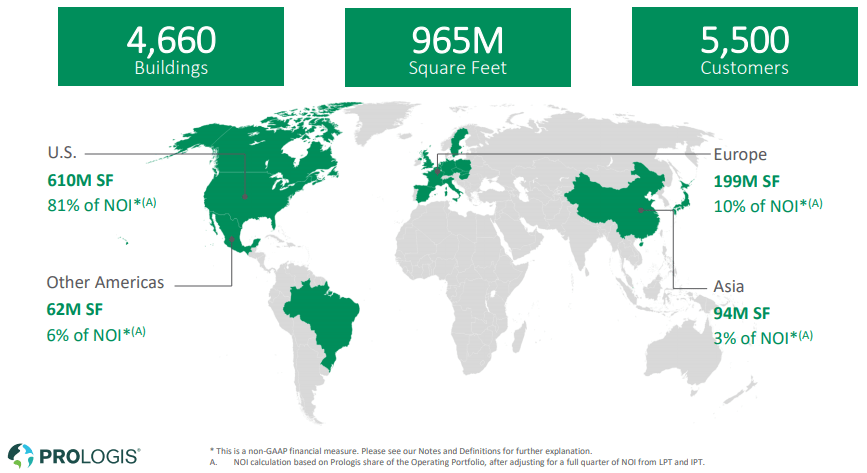 In general, local teams actively manage your portfolio, which encompasses leasing and property management, capital deployment, and opportunistic dispositions, allowing you to recycle capital to self-finance your development and acquisition activities.
The majority of its properties in the United States are wholly owned, while its properties outside of the United States are held primarily by joint ventures that have the benefit of mitigating their exposure to currency movements.
Prologis and the coronavirus
In late 2019, COVID-19 began its spread, continued to spread globally, and has been listed as a global pandemic. The outbreak of the new coronavirus has disrupted financial markets and global, national and local economies.
Even within that framework, on January 8, 2020, the two Prologis joint ventures in the United States, Prologis US Logistics Venture (USLV) and Prologis Targeted US Logistics Fund (USLF) acquired the wholly owned real estate assets of the Industrial Property Trust Inc. (IPT) for $ 2 billion each.
Financial results

In addition, the company's aggregate investment in acquisitions was $ 1.6 billion. The portfolio included 235 industrial operating properties, totaling 37 million square feet.
Then on February 4, 2020, Prologis acquired the Liberty Property Trust and Liberty Property Limited Partnership (Liberty), through a merger transaction.
Liberty's portfolio was comprised primarily of real estate logistics assets, including 519 industrial operating properties, totaling 100 million square feet.
The portfolio also included development in progress and land for future logistics facilities and office properties.
The acquisition expanded our presence in target markets such as Lehigh Valley, Chicago, Houston, central Pennsylvania, New Jersey, and southern California.
The total acquisition price was $ 13 billion through the capital issue based on the value of Prologis common shares issued using the closing price on February 3, 2020 and the assumption of debt, and includes costs transaction.