English
People vaccinated in Mexico: 81 million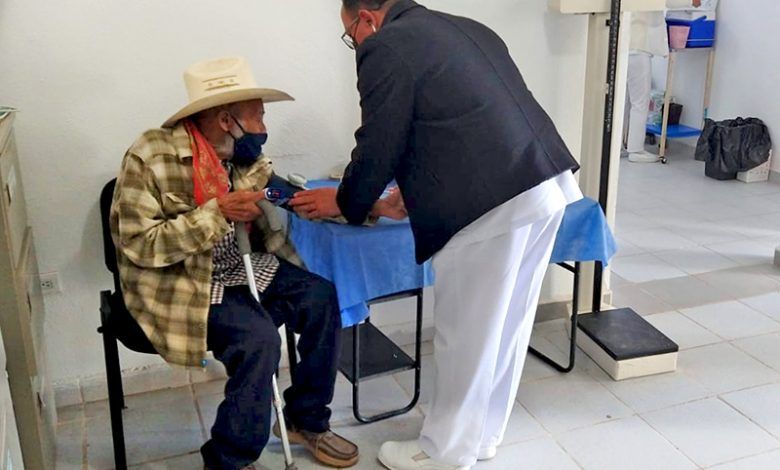 As of January 9, 2022, 81 million people had been vaccinated in Mexico with at least one of the two required doses of the Covid-19 vaccines that were authorized for use in the country.
Also until that date, the Federal Commission for the Protection against Sanitary Risks (Cofepris) had authorized the emergency use of eight vaccines against Covid-19.
As of December 14, 2021, Mexico began administering a third dose of the Covid-19 vaccine to people over 60 years of age.
Then, starting in October 2021, Mexico began administering the Covid-19 vaccine to people 12 years of age and older.
People vaccinated in Mexico
On August 17, 2021, the «Second Phase of the Tourism Recovery Program for the Negative Impacts Caused by Covid-19» was announced.
The program, designed to help tourism industries in multiple countries respond to the pandemic, is funded by the German Corporation for International Cooperation (GIZ) and implemented by the ENPACT organization in collaboration with the Tui Care Foundation.
In this second phase, 105 companies related to tourism in Mexico will receive 9,000 euros within six months to mitigate the impact that Covid-19 has had on their businesses.
Damage
According to the Ministry of Health, as of January 2, 2022, Mexico has had an officially estimated 4,216,468 cases of Covid-19, of which an estimated 313,194 were fatal.
The global outbreak of Covid-19 and the public health measures to mitigate it are having a material adverse impact on the economy in Mexico and around the world.
Cases of Covid-19 have been reported in Mexico since February 2020, and the Mexican government has taken extensive measures designed to mitigate the spread of the disease and its impact on public health.
According to the government itself, the effectiveness of these steps cannot yet be evaluated, and it is highly uncertain how long and in what form they will remain in force.
Furthermore, the evolution of the disease in Mexico, including the impact of newly identified variants, and additional restrictions that may need to be imposed cannot be predicted. The actual death count is likely to exceed official estimates.
There have been adverse impacts on economic activity (including a decline in GDP), employment, foreign investment, and international trade, among other areas.
Going forward, these adverse shocks are likely to continue and could negatively affect the balance of payments, international reserves, and public finances.