English
PACCAR: investments in plant and equipment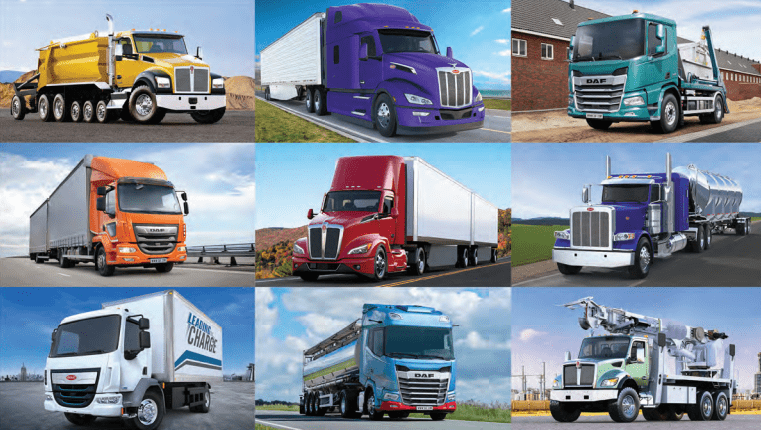 PACCAR recorded investments of $491.2 million in property, plant and manufacturing equipment during 2022, compared with $495.6 million in 2021.
Over the past decade, its combined investments in capital projects and R&D worldwide totaled $7.25 billion and have significantly increased the operating capacity and efficiency of its facilities and improved the quality and operating efficiency of its premium products.
Going forward, by 2023, the company projects its capital expenditures to be $525 million to $575 million, and R&D to be $360 million to $410 million.
PACCAR is increasing its investment in next-generation clean diesel and electric engine technologies, autonomous driving systems, connected vehicle services, and advanced manufacturing and distribution capabilities.
With 31,100 employees at the end of 2022, PACCAR is a multinational company operating in three major industry segments:
PACCAR
The truck segment includes the design, manufacture and distribution of high-quality light, medium and heavy commercial trucks.
On the one hand, heavy-duty trucks have a gross vehicle weight (GVW) of more than 33,000 pounds (Class 8) in North America and more than 16 metric tons in Europe and South America.
On the other hand, medium-duty trucks have a GVW ranging from 19,500 to 33,000 pounds (Class 6 to 7) in North America, and in Europe, light- and medium-duty trucks range from 6 to 16 metric tons. The trucks are configured with engine-in-front (conventional) or cab-over-engine (COE).
The Parts segment includes the distribution of spare parts for trucks and related commercial vehicles.
Finally, the Financial Services segment includes financing and leasing products and services provided to customers and dealers.
PACCAR's financing and leasing activities are primarily related to PACCAR's products and associated equipment.
PACCAR's other businesses include the manufacturing and marketing of industrial winches.
The company provides financing for working capital, capital expenditures, R&D, dividends, share repurchases and other business initiatives and commitments primarily from cash provided by operations.