English
Shipping company ONE lowers its container transport by 12.7%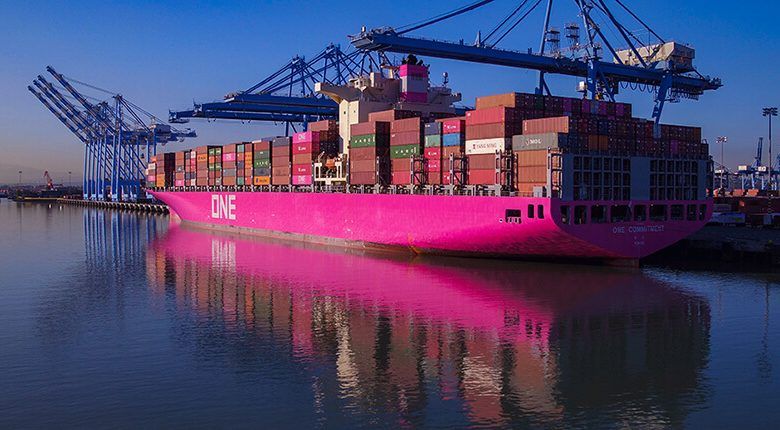 The Japanese shipping company Ocean Network Express (ONE) transported 1 million 574,000 containers in the second quarter of 2020 (first quarter in its fiscal year), a 12.7% year-on-year drop.
At the same time, the company posted revenue of $ 2.736 million, an annual decrease of 4.8 percent.
In the same period, ONE reported a profit of 167 million dollars, exceeding the 5 million that it obtained in the first quarter of 2019.
The company's container transport from Asia to Europe was 637,000 TEU, a year-on-year drop of 18.6%, of which 347,000 landed in European ports (-24.6%) and 290,000 in Asia (-10.2 percent ).
In turn, UNE ships moved 937,000 teu (-8.0%) on transpacific routes, of which 610,000 landed in North American ports (-8.8%) and 327,000 in Asian ports (-6.6 per hundred).
Container
ONE experienced a considerable deterioration in elevations from the previous year's level, negatively affected by weak demand amid the Covid-19 pandemic.
Freight rates in early April were weak as the decrease in cargo volume showed no signs of bottoming out.
However, towards the end of April, there were signs of recovery in China's exports and, with the prospect of a decrease in the volume of cargo that, to a certain extent, was slowed, spot rates remained firm.

In this business environment, profitability was achieved in this first quarter because ONE promoted cost reductions while minimizing the drop in capacity utilization rates through the additional reduction of services on the Asia-North America and Asia routes- Europe and also benefited from falling fuel prices.