English
Ministry of Economy goes digital: mipymes.mx, mercado solidario, comercia.mx, exporta.mx and Data México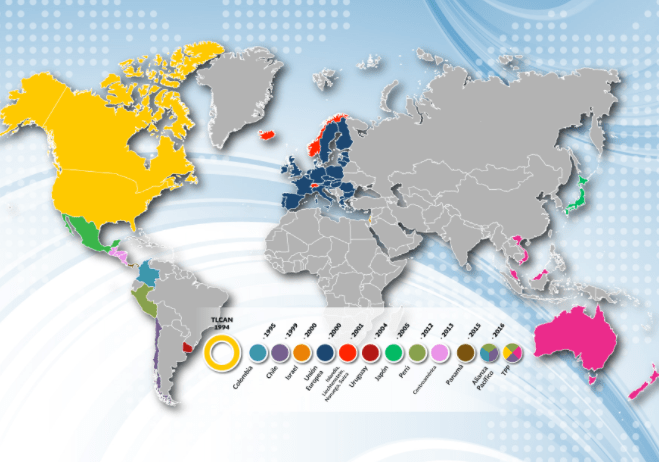 The Mexican Ministry of Economy accelerated its digitalization process through mipymes.mx, mercado solidario, comercia.mx, exporta.mx and Data México.
In general, according to the World Trade Organization (WTO), Mexico focused the additional information provided on the impact of Covid-19.
In the face of the crisis caused by the pandemic, the world accelerated its digitalization process, so that in the face of the new normality, information and communication technologies are now more important.
Their social value is increased by the power they have to contribute to economic and social recovery around the world, as they have allowed a large percentage of the population and companies to continue working, fulfilling a healthy distance.
Information Technology and the Internet, as well as the use of digital platforms and smart devices, have allowed to continue with the activities of people, through:
Telecommuting, which has become the new means to meet workplace commitments, and an effective solution to avoid proximity and physical interaction.
Distance education, which enables online education and training, through the use of digital platforms.
Digital health, with technologies that enable patient tracking, electronic medical records, telemedicine, and the use of Artificial Intelligence and big data analysis for more accurate diagnoses.
E-commerce, which has allowed the continuation of economic activity, increased competitiveness of MSMEs and their entry into new markets.
Ministry of Economy
The Mexican government, through the Ministry of Economy, recognized that one of the strategies to achieve economic reactivation is to support MSMEs, which have been forced by the pandemic to accelerate their digitalization process and increase their online digital presence, through social media, search engines, their own websites or online platforms, in order to promote and sell their products and connect with their customers and suppliers.
For this reason, the Ministry of Economy has developed several platforms to facilitate the digitalization of MSMEs.
At the same time, Mexico has been working on the development of training programs in digital skills, through the initiative "Digital Skills for Mexican Women of the 21st Century", focused on Mexican women, which provides them with the necessary tools and knowledge to enter and develop in the digital world.