English
Mexico's exports and imports slowed down in July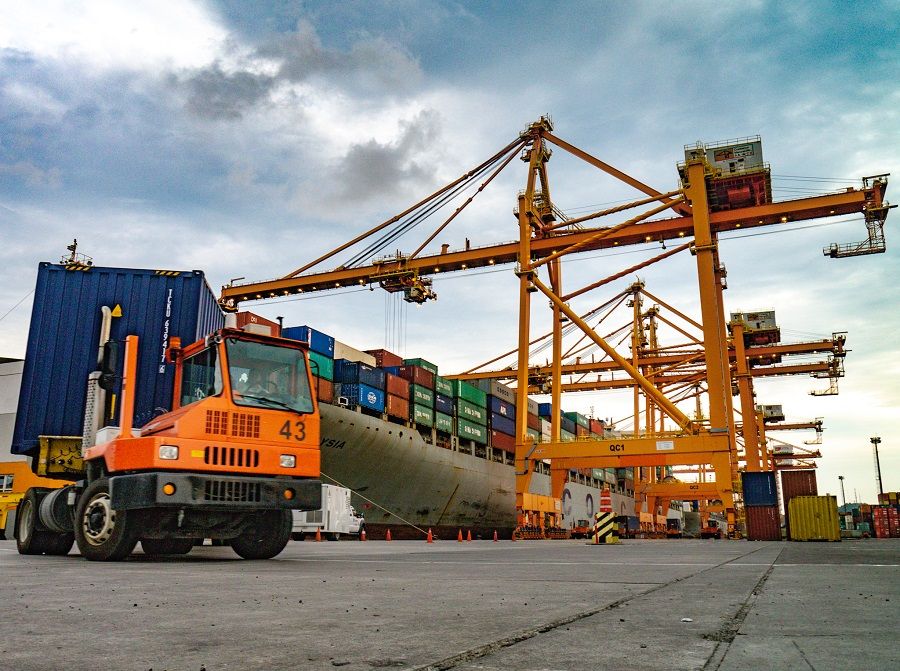 Mexico's imports and exports of products slowed down in July 2022, although they maintained double-digit growth, Inegi reported.
On the one hand, exports grew 13.6%, to 46,504.5 million dollars, their lowest level in the last semester.
At the same time, imports rose 16.7% to 52,464.0 million dollars, the lowest figure in the last four months.
Mexico's main export trading partners are the United States, Canada, China, South Korea and Germany, and other countries located in Europe, South America and East Asia also represent important export trading partners.
Mexico has a large number of free trade agreements with trading partners around the world.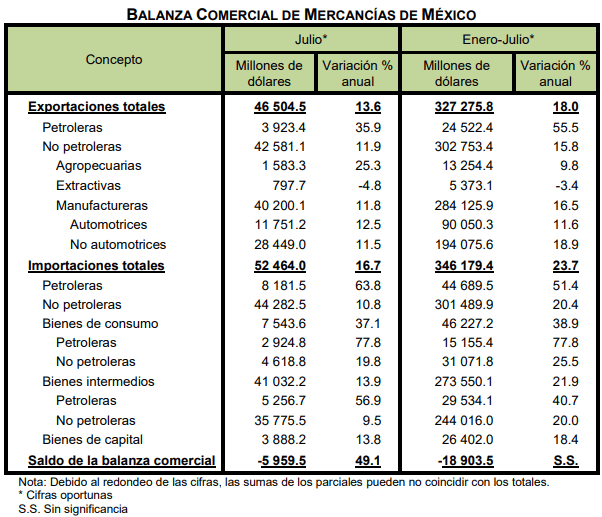 Actions that have been or may be taken by the U.S. administration on trade, tariffs and immigration may affect economic and other conditions in Mexico, such as exchange rates, interest rates, inflation, foreign direct investment and foreign relations.
Exports
Mexico has several initiatives to help increase global trade and meet international obligations.
On March 3, 2021, the Ministry of Economy (SE) and the Inter-American Development Bank (IDB) presented Comercia MX, a new digital platform aimed at helping companies obtain information to help them enter global markets.
In addition, the National Trade Facilitation Committee began operating on March 16, 2021 and aims to facilitate coordination between agencies, entities of the Federal Public Administration and autonomous constitutional bodies involved in the regulation of programs related to foreign trade, in order to help Mexico comply with the international commitments of the World Trade Organization's Trade Facilitation Agreement.