English
Mexico's automotive exports fall 10% in September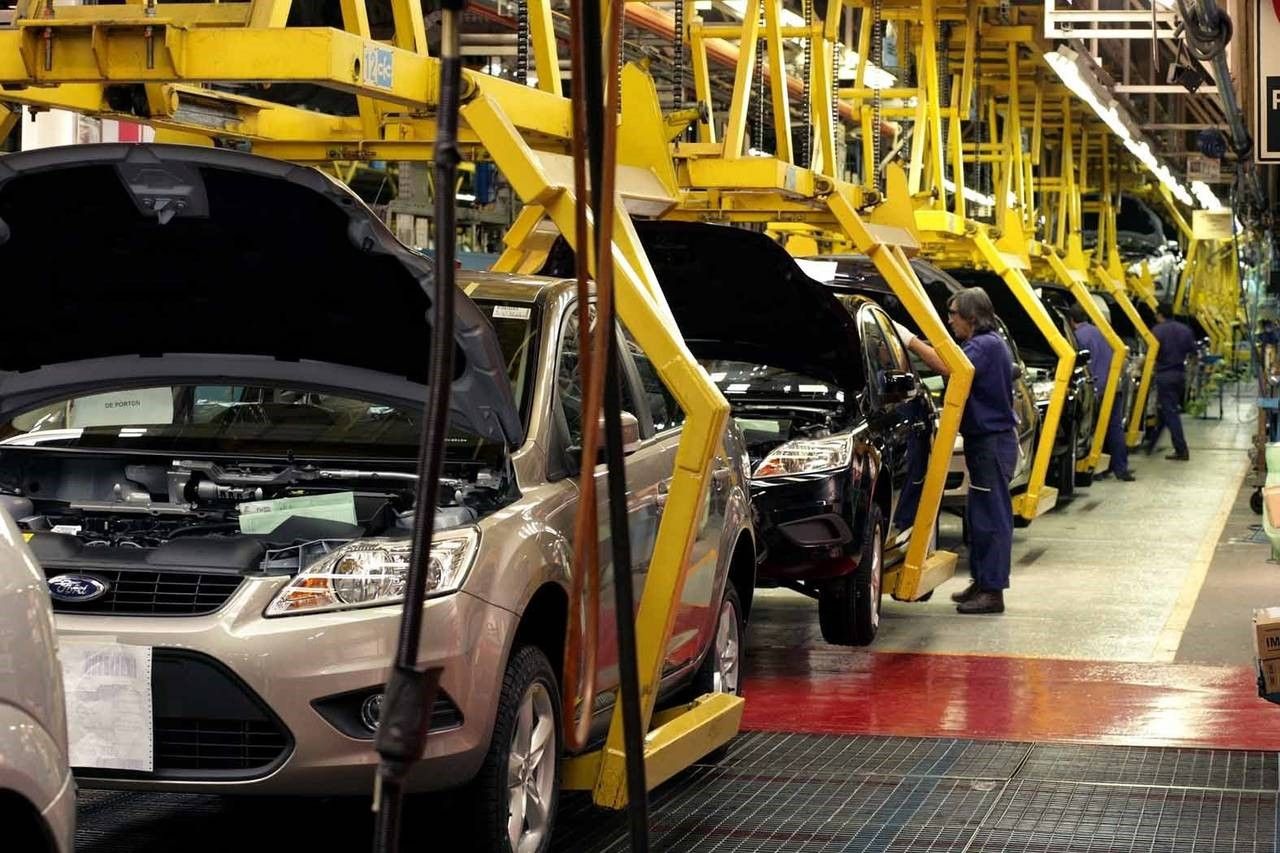 Mexico's automotive exports fell 10% year-on-year in September, to $ 11,299.8 million, Inegi reported.
In Mexico there are plants of Audi, Baic Group, BMW, Stellantis (formed by FCA and PSA Group), Ford, General Motors, Honda, Kia, Mazda, Nissan, Toyota and Volkswagen.
With the result of September, Mexican automotive exports accumulated a growth of 22.7% in the first nine months of the year, to 102,693.9 million dollars.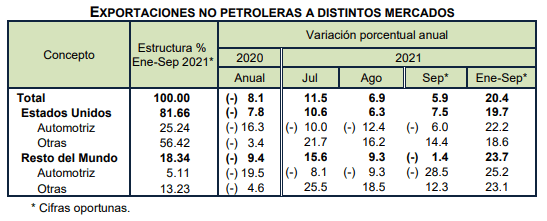 On the side of heavy vehicle production, Cummins, Detroit Diesel Allison, Freightliner – Daimler, Kenworth Mexicana, Mack Trucks de México, International-Navistar, Dina Camiones, Scania, Volvo Group VW, Man Truck & Bus factories operate in Mexico. , Mercedes-Benz, Hino Motors, and Isuzu Motors.
The growth in exports of the Mexican automotive sector from January to September is greater than the increase in foreign sales of all products as a whole, which was 22.2%, reaching 358,987.6 million dollars.
Automotive exports
More than anything, the external sales of this industry have been affected by the shortage of semiconductors globally.
At the same time, the industry is awaiting what will happen with the request for a dispute settlement panel by Mexico and Canada against the United States for the differences in the interpretation of the rules of origin of the free trade agreement between them. three countries (USMCA).
The T-MEC entered into force on July 1, 2020 and included a series of changes to the rules of origin for the automotive sector.
Among other things, the USMCA requires that 75% of a vehicle's content (70% for heavy trucks) be produced in North America, and that major auto parts originate in the United States, Canada, or Mexico.
After a phase-in period ending in 2023 for vehicles and 2027 for trucks, only products that meet these content requirements will receive import duty-free access.
In the ninth month of the current year, the value of exports totaled 41,680 million dollars, an amount 8.2% higher than that of the same month of 2020.