English
Mexico remains the first commercial partner of the United States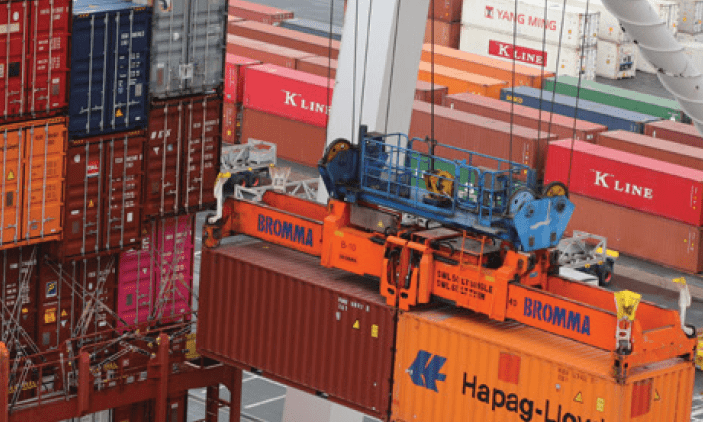 Mexico remained the first commercial partner of the United States from January to August 2021, the Census Bureau reported on Tuesday.
Mexico's total trade with its northern neighbor (imports plus product exports) was $ 431.8 billion, a share of 14.6 percent.
Then came Canada, with $ 429.6 billion (a share of 14.5%), and China, with $ 407.1 billion (13.8 percent.
Next came Japan and Germany, with $ 140.6 billion and $ 131.8 billion, respectively, and stakes of 4.8 and 4.5 percent.
Throughout last year, Mexico ranked as the second largest goods trading partner in the United States, with $ 536.7 billion in total trade (two-way).
Commercial partner
According to the Commerce Department, US exports of goods and services to Mexico supported an estimated 1.1 million jobs in 2019 (latest data available).
Additionally, in 2019, hundreds of thousands of people legally crossed the border every day.
At the same time, 1.6 million US citizens live in Mexico, and Mexico is the top foreign destination for US travelers.
Mexico is consistently among the top three trading partners of the United States and in 2020 was the second largest export market for the United States (after Canada).
In 2020, two-way trade in goods and services amounted to $ 582.4 billion.
Top Trading Partners – August 2021. Data are goods only, on a Census Basis, in billions of dollars, unrevised.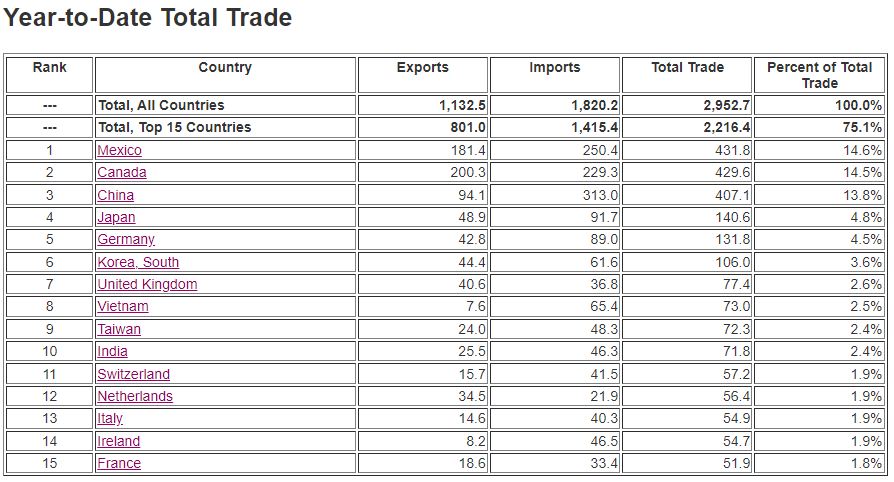 In addition, Mexico was the second largest supplier of foreign crude oil to the United States in 2020, as well as the largest export market for refined petroleum products and natural gas in the United States.
Other important US exports to Mexico include machinery, electrical machinery, vehicles, mineral fuels, and plastics.
To conclude, the stock of foreign direct investment of US companies in Mexico stood at 101.1 billion dollars in 2020, while Mexican investment in the United States was 20.8 billion dollars in 2020.