English
Mexico is interested in producing semiconductor packaging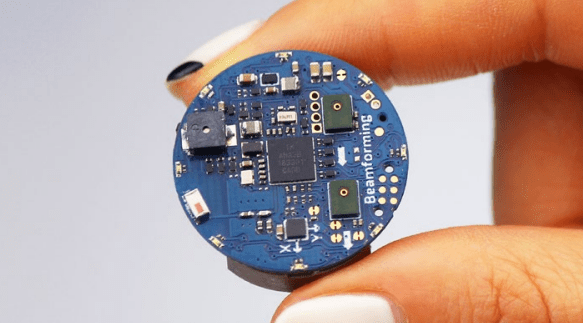 The government of Mexico promotes the production of assembly, testing and advanced packaging of semiconductors, reported the Ministry of Economy.
This point was described as part of the results of the visit of the Secretary of Economy, Tatiana Clouthier, to Washington, D.C. during the current week.
She met with members of the Semiconductor Industry Association (SIA), the Information Technology Council (ITC), and executives from Intel and Amazon.
"The secretary informed the SIA of Mexico's interest in participating in the Assembly, Testing and Advanced Packaging segment of the semiconductor supply chain in North America. In addition, it promoted investments in our country, "said the Ministry of Economy in a statement.
Semiconductors
With the members of the ITC he discussed the progress of the working group on relocation of supply chains established with the Ministry of Economy; this to promote investment and innovation opportunities in the digital economy, semiconductors, electronic devices and trade facilitation.
On the other hand, in the meeting with Al Thompson, Intel's vice president of Government Relations, Secretary Clouthier analyzed the opportunities for cooperation as a viable alternative to establish the critical supply chain of this company and to develop the training of Mexican talent for this end.
She also met with Amazon executives to design cooperation projects with the company that result in benefits for Mexico.
DEAN
On September 9, the Secretary of Economy headed with the Secretary of Foreign Relations, Marcelo Ebrard, the Mexican delegation that participated in the reactivation of the DEAN between Mexico and the United States.
As part of the DEAN, in addition to participating in a meeting with the Vice President of the United States, Kamala Harris, Secretary Clouthier met with her counterpart, the Secretary of Commerce of the United States, Gina Raimondo.
Secretary Clouthier pointed out that the DEAN is essential for the strengthening of our economic relationship, which was renewed after the entry into force of the USMCA.