English
Mexico increases sugar imports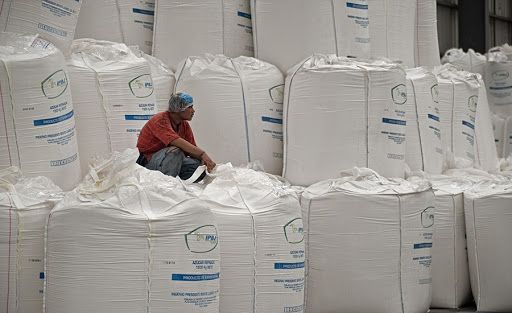 Mexico shot up its sugar imports to US$205 million from January to August 2023, according to the Bank of Mexico.
Its imports were US$25 million in the same period of 2021 and decreased to US$13 million in the same period of 2022.
In the 2022/23 cycle (concluded at the end of last September), Mexico produced 5.5 million tons of sugar, imported 282,000 tons, exported 1.1 million tons and its human consumption was 4.5 million tons.
For the 2023/24 marketing year ending in September, the USDA forecasts imports to Mexico at 65,000 metric tons gross value, 77% less than the previous marketing year due to an expected rebound in production.
USDA also projects that import figures to Mexico will decline as production recovers from low production levels in the 2022/23 marketing year.
Mexico normally produces enough sugar to meet domestic needs and imports only small amounts of specialty sugars that are not produced domestically.
Sugar imports
Also, final import figures will depend on domestic sugar prices and the exchange rate throughout the 2023/24 marketing year.
Conversely, the USDA forecasts exports from Mexico for the 2023/24 marketing year at 1.19 million tons, 6% higher than the previous marketing year due to an expected increase in production.
Mexico's exports are dependent on U.S. sugar needs determined throughout the marketing year. Most of Mexico's exports go to the United States due to relatively higher prices than in the international market.
The Mexican Ministry of Economy stated that, with regard to the sugar export quota to the United States, documentary verifications were resumed to verify compliance with the Agreement at the sugar mills.
This is in compliance with the agreement established with the U.S. government.
On the other hand, the Ministry of Economy modified the frequency of the publication of the Report on the exercise of the sugar quota in the National Foreign Trade Information System (SNICE) portal, from every three months to every month, providing mills and the general public with timely information that allows them to better use and control the quota volumes.