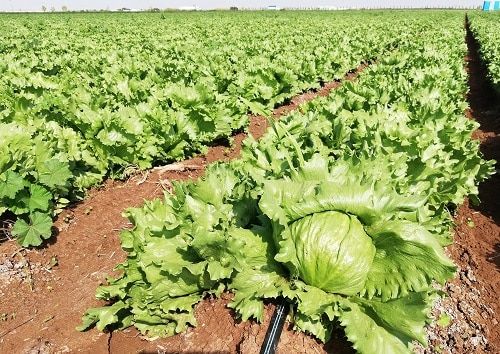 Mexico exported lettuce worth $ 309 million in 2019, an increase of 32.6% year-on-year, according to data from the Ministry of the Economy.
The amount represented a record and the destinations of Mexico were the United States (99.2%), Canada (0.6%) and Belize and Japan.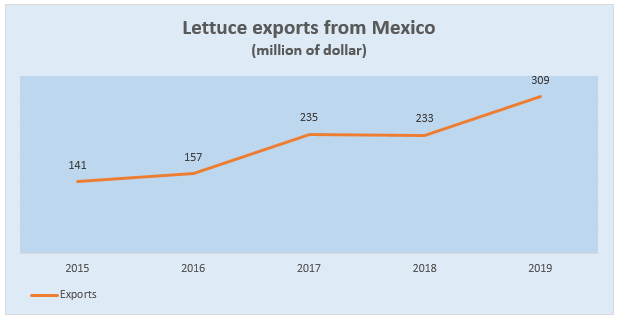 Mexico ranked as the third country with the most lettuce exports in the past year, below Spain and the United States.
For its part, US exports of this vegetable totaled 539 million dollars, an increase of 5.3% year-on-year. Canada was its main destination, with a participation of 85.8%. Mexico and Taiwan ranked as two other prominent destinations, a share of 4.9% and 4.1% of those shipments, respectively.
Lettuce exports
The third-largest vegetable export product by value from the United States during the period 2017-2019 was fresh leaf and romaine lettuce (excludes traditional head/iceberg lettuce). This category represented 5% or $ 402 million of the US export value of vegetables.
In the past two decades, lettuces other than head of household or iceberg lettuce have supplanted iceberg as the top consumer choice for base salad vegetables in the United States and Canada.
Thus, while lettuce exports have declined in the past decade, these types of lettuce have increased 33%, earning $ 100 million in export value.
Given Canada's year-round appetite for most fresh vegetables, Detroit is the main port for headless lettuce exports, at 26% of the total.
Although Detroit continues to be the main port for other lettuces, the value of exports has decreased in the last decade with shippers who have moved the product through other ports such as Port Huron, MI.