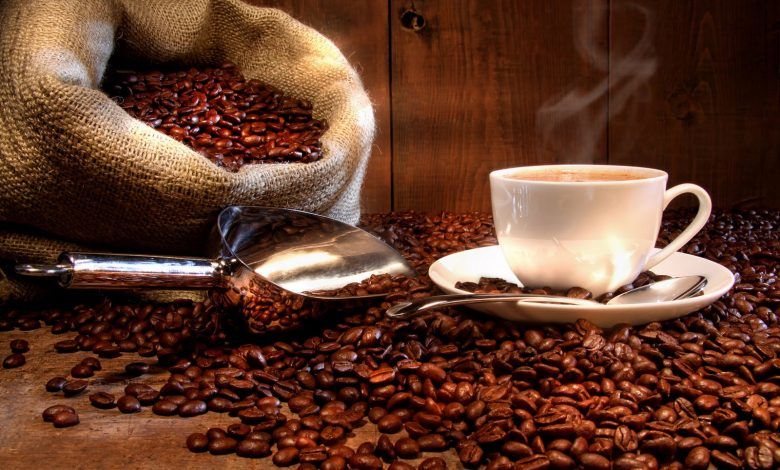 In the last two years, Mexico maintained an increase in its coffee exports to Germany.
First, its external sales of this product to the German market rose 21% in 2018, to $ 21 million; they then climbed 27% in 2019 to $ 27 million, according to data from the German Bureau of Statistics.
Germany ranked last year as the second largest coffee importer in the world, surpassed by the United States.
German imports of this product totaled 3,228 million dollars in 2019, a year-on-year drop of 7 percent.
Germany imports coffee mainly from Brazil, Vietnam, Honduras, Switzerland, Italy, Colombia and Peru.
Coffee exports
Brazil is the largest producer and exporter of coffee in the world, while Colombia, Honduras, Peru and Mexico are among the top 10 coffee producers, according to the Food and Agriculture Organization of the United Nations (FAO).
In other words, five Latin American countries are among the top 10 coffee exporters.
Brazil increased its participation in the export market from 23% to 29% in the past two decades, while Colombia lost 8 percentage points, falling from 17% to 9 percent.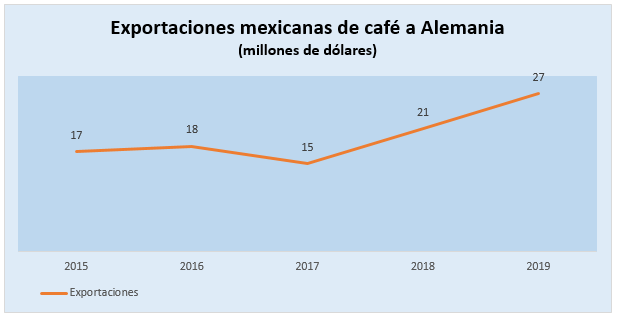 Mexico accounted for 5% of world coffee exports two decades ago, but has now lost its status as a net exporter.
Guatemala remains among the main coffee exporters, with a market share of 3% (2 percentage points less than two decades ago); Costa Rica is no longer a major exporter, while Honduras and Peru have an export market share of 4% and 3%, respectively.
Outlook
Latin American countries will continue to be important players in world coffee markets, despite the growing presence of suppliers from Asia, FAO estimates.
The region's favorable production potential is strengthened by increasing consumption in emerging markets such as China, the Russian Federation, and Korea, as well as in current exporting countries such as India, Indonesia, and Vietnam.
However, to maintain their market share, coffee producers in Latin America will have to deal with changing weather conditions, which will make some regions unsuitable for coffee production and facilitate the spread of pests and diseases, such as rust of the coffee tree.