English
Mexico and the US dialogue on Nuevo Laredo International Bridge 4/5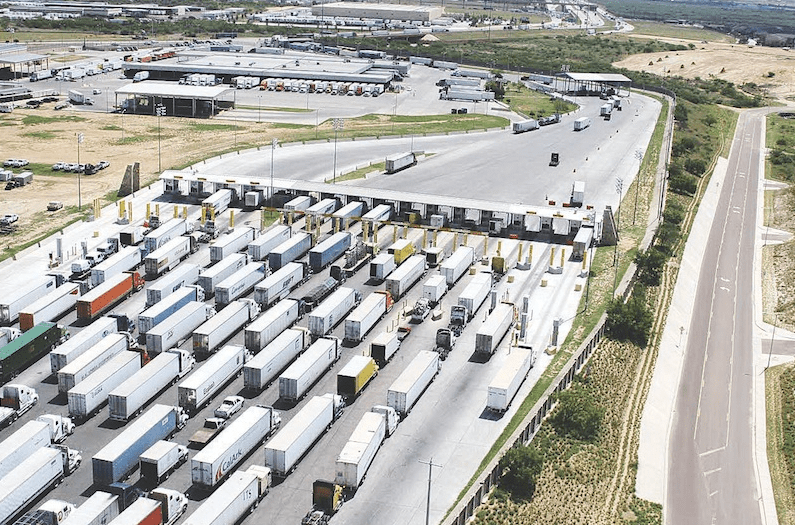 The Nuevo Laredo 4/5 International Bridge project was addressed in the High Level Economic Dialogue between Mexico and the United States (DEAN), reported the Ministry of Economy, Tatiana Clouthier.
The official said that the construction of a new border bridge, the Laredo 4/5, is expected, a work that requires the permission of US President Joe Biden.
This project was already included in the National Private Sector Infrastructure Investment Agreement, which was announced on September 26, 2019 by President Andrés Manuel López Obrador and the private initiative.
According to that Agreement, the new bridge would require an investment of 8,000 million pesos and was projected for 2023-2024.
Nuevo Laredo International Bridge 4/5
Now Clouthier mentioned the promotion of this work within the framework of the DEAN, held this Thursday in Washington.
In general, the project proposes the construction of an international bridge at the entrance to the Monterrey-Nuevo Laredo highway, which would be for cargo, light vehicles and pedestrians.
The work is required due to the excess capacity of the other border bridges and will be located south of Nuevo Laredo, Mexico, and Webb County, Texas, United States.
The Agreement between López Obrador and the private initiative covered 147 projects during the next four years, with a joint investment of 859,000 million pesos, in sectors such as transportation, tourism, telecommunications, water and tourism.
At the end of 2020, Enrique Rivas, mayor of Nuevo Laredo, informed Francisco García Cabeza de Vaca, governor of Tamaulipas, about the saturation of crossings on the international bridge No. 3 of this municipality.
"The truth of things is that International Bridge 3 is already saturated, contemplating diverting cargo to Colombia, Nuevo León is not a solution because it would only increase the cost of transportation, logistics and all that it entails, then there is the bridge 4 project and 5 to resume it and promote it because it is an emergency," Rivas Cuéllar told García Cabeza de Vaca at the time.
Also in the framework of the DEAN, Marcelo Ebrard, Secretary of Foreign Relations, commented that there would be a greater attraction of investments by Mexico.
"We are going to a growing competition on a global level; The United States defined four priority strategic areas, Mexico is going to participate in them voluntarily, at the proposal of Mexico, and we are going to have an accelerated growth of investment in our country," he said.