English
Mexican Customs: FAPA Assets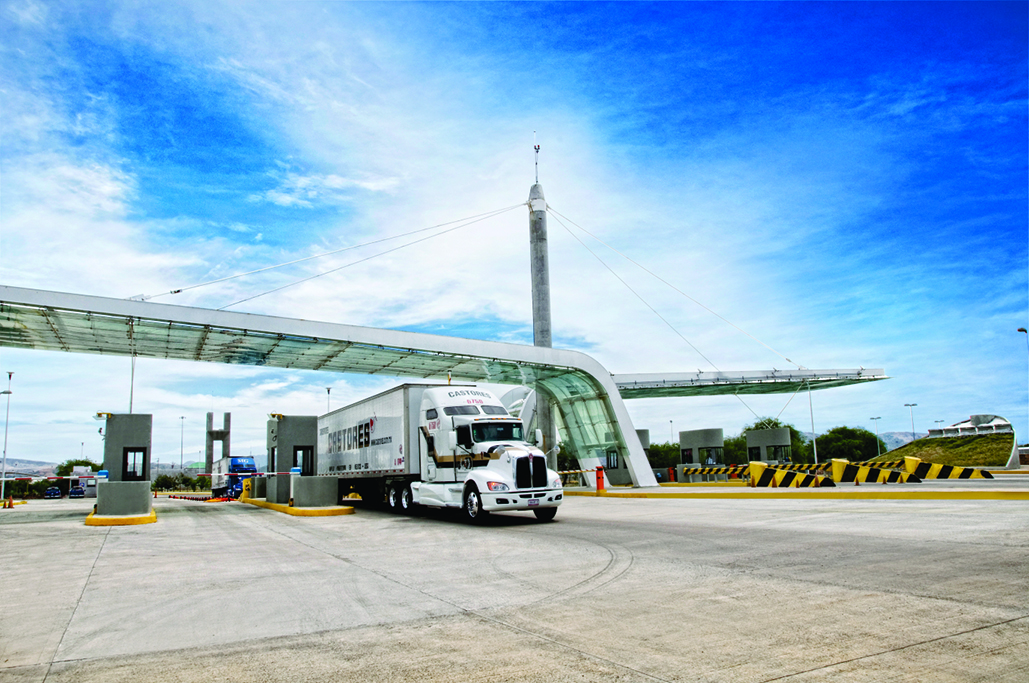 As of June 30, 2022, the total assets of the Fideicomiso de Administración y Pago número 80775″ (FAPA), related to Mexico's customs infrastructure, stood at 9.8 billion pesos, according to data from the Ministry of Finance and Public Credit (SHCP).
Meanwhile, total liabilities were 0.07 million pesos.
Regarding cash flow, income reached 337.37 million pesos, due to other income and financial income from the initial contribution with federal resources in the interest item.
The FAPA is an administration and payment trust through which the trustee receives instructions to make payments to individuals authorized by the SAT to provide services related to the operations it approves, related to federal taxes, including those caused by customs procedures, in accordance with Article 16 of the Customs Law.
On November 25, 2021, the FAPA was constituted by means of an agreement entered into by the SHCP in its capacity as sole trustor of the Federal Public Administration, Nacional Financiera, S.N.C. I.B.D., and with the participation of the Tax Administration Service (SAT), in its capacity as Responsible Unit of the Trust.
FAPA. Recursos aplicados Enero-junio 2022 Millones de pesos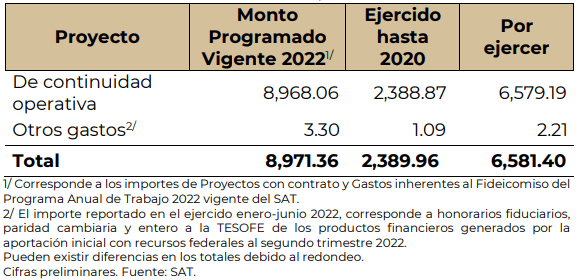 On the other hand, operational continuity projects and other expenses have an annual program of 8.9 billion pesos, in accordance with the SAT's 2022 Annual Work Program in force.
Customs
As of the second quarter of this year, expenditures accumulated an advance of 26.6% with respect to said program for an amount of 2.4 billion pesos, complying with the purposes of the trust fund that will strengthen the collection processes, leaving a balance of 6.6 billion pesos to be spent.
On January 1, 2022, Mexico's National Customs Agency (ANAM) began to operate fully as an independent agency outside the SHCP.
Previously, customs-related functions were overseen by the SAT, (part of the SHCP).
ANAM coordinates its tasks with the Ministries of Defense and the Navy to maintain security at customs border crossings and work with SAT for proper collection, administration and accounting.
Recent amendments to the internal regulations of the National Customs Agency grant the power to manage the country's customs services at ports and land entries to the Ministries of National Defense (SEDENA) and the Navy (SEMAR).