English
Maersk: TradeLens is available in China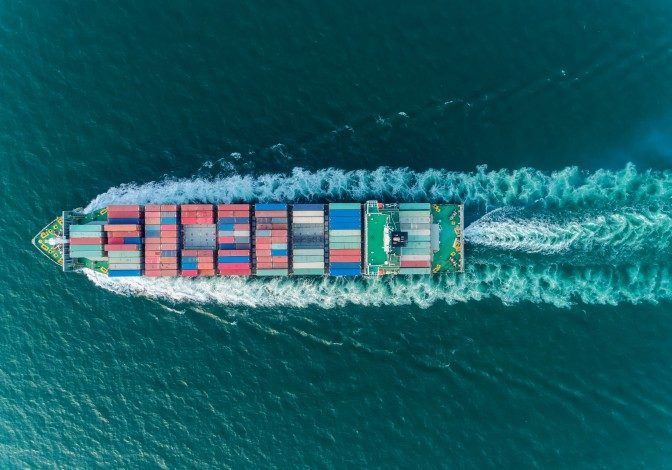 Shipping company Maersk reported that the TradeLens platform is available in China through collaboration with China Unicom Digital Tech.
TradeLens officially opened in August 2018.
In general, its purpose is to interconnect the different parties involved in international trade in order to reduce the costs of documentation, verification, processing and coordination involved in cross-border transport.
According to Maersk data, up to a fifth of the total cost of moving a container may correspond to documentation and bureaucratic procedures.
China Unicom Digital Tech, the subsidiary of China Unicom, the world's leading provider of telecommunications services, announced its partnership with TradeLens to enable its official commercialization in China and ensure the provision of a fully integrated, real-time and consistent view of logistics data. for the transport of goods in containers around the world.
TradeLens is a blockchain-enabled digital container logistics platform, jointly developed by Maersk and IBM.
Maersk
As part of the collaboration, China Unicom Digital Tech will host and operate TradeLens in mainland China, making it available to global exporters and importers in China, along with other supply chain partners.
The Chinese market is huge, and Maersk estimates that one in three export containers is exported from China and one in six imported containers is imported into China.
As a result, the partnership connects the world's second largest economy to the TradeLens platform, further enhancing the network coverage of TradeLens global services.
TradeLens brings together data from the entire global supply chain ecosystem, including shippers, ocean carriers, terminal and intermodal operators, etc., with the goal of replacing manual and paper documents with blockchain-enabled digital solutions, to facilitate digital value transfer.
Now the TradeLens ecosystem includes direct integrations with more than 300 organizations, spanning more than 10 ocean carriers and encompassing data from more than 600 ports and terminals.
It has already tracked more than 35 million container shipments, nearly 2 billion events, and approximately 16 million published documents.