English
Maersk to operate 8 carbon neutral methanol ocean vessels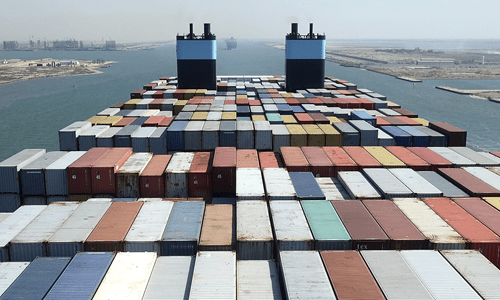 Maersk reported that it accelerates the decarbonization of the fleet with 8 large ocean vessels to operate on carbon neutral methanol.
The new vessels come as part of the company's ongoing fleet renewal program and will replace the more than 150,000 TEU tonnage that is nearing the end of its useful life and leaving the Maersk managed fleet between 2020 and Q1 2024. .
In addition, the CAPEX for the announced vessels is included in the current guidance for 2021-2022 of 7,000 million dollars.
In this regard, the company further reiterated its strategy of maintaining a fleet capacity in the range of 4.0 to 4.3 million TEU, as a combination of ships managed and chartered by Maersk.
Maersk will introduce the first of those ocean-going container ships In the first quarter of 2024.
Likewise, the vessels will be built by Hyundai Heavy Industries (HHI) and have a nominal capacity of approximately 16,000 containers (Twenty Foot-TEU equivalent).
The agreement with HHI includes an option for four additional vessels in 2025.
The series will replace older ships, generating an annual CO2 savings of around 1 million tonnes.
«As an industry first, the vessels will offer Maersk customers truly carbon-neutral transportation on an offshore scale,» the company said in a statement.
Maersk
More than half of Maersk's 200 largest customers have set, or are in the process of setting, ambitious science-based or zero-carbon goals for their supply chains.
As part of Maersk's ongoing collaboration with customers, corporate sustainability leaders including Amazon, Disney, H&M Group, HP Inc., Levi Strauss & Co., Microsoft, Novo Nordisk, The Procter and Gamble Company, PUMA, Schneider Electric, Signify, Syngenta and Unilever have all committed to actively using and scaling zero-carbon solutions for their shipping, with many more expected to follow.
The vessels come with a dual fuel engine configuration.
The additional capital expenditure (CAPEX) for the dual fuel capacity, which enables operation on methanol, as well as on conventional low sulfur fuel, will be in the range of 10-15% of the total price, allowing Maersk to make a significant leap in its commitment to scale carbon neutral solutions and lead the decarbonization of container logistics.