English
Maersk to move operations to container terminal in Kalundborg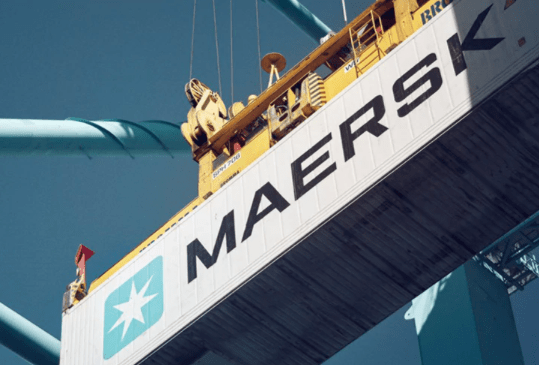 Maersk will move ship calls to a new container terminal in Kalundborg, Denmark, operated by APM Terminals.
Kalundborg is a Danish port city, capital of the homonymous municipality. It is located in the Kalundborg fjord, northwest of Zealand and north of the Great Belt.
Maersk announced on Monday the signing of an agreement with Maersk to regularly call Kalundborg as APM Terminals will establish and operate a new container operation in Kalundborg in agreement with the port of Kalundborg.
As a consequence, Maersk will leave Copenhagen's Malmö Port (CMP) located in central Copenhagen from March 2021.
Agreement between AP Moller-Maersk and APM Terminals covers two weekly rotating services Bremerhaven (DEBRV), Hallstahammer (SEHAL), Helsingborg (SEHEL), Kalundborg (DKKLD), Aarhus (DKAAR), Fredericia (DKFRC) and back to Bremerhaven (DEBRV) for a total of approximately 30 pct. of the volumes from the island of Zealand in Denmark.
Maersk
In turn, Kalundborg will be added to the global supply lines, as volumes for the connection to the North Europe / Asia AE5 coverage will move through Aarhus.
«Kalundborg is a port experiencing rapid development and investment and now also with APM Terminals as an operator, we see great synergy in moving our business to Kalundborg,» said Stig Kirkegaard, Managing Director of A.P. MollerMaersk in Denmark.
«In addition, Kalundborg is well placed to meet our growth ambitions in Zeeland and to manage our current customer base better and more sustainably,» Kirkegaard added.
PM Terminals has agreed with the port of Kalundborg to establish terminal operations in the Ny Vesthavn area from March 2021. The port of Kalundborg established the new area with a water depth of 15 meters and fully paved with the necessary infrastructure to start operations. APM Terminals will increase its presence so that staff and equipment are ready to begin operations and serve clients in March.