English
Maersk and CP build transportation facility in Vancouver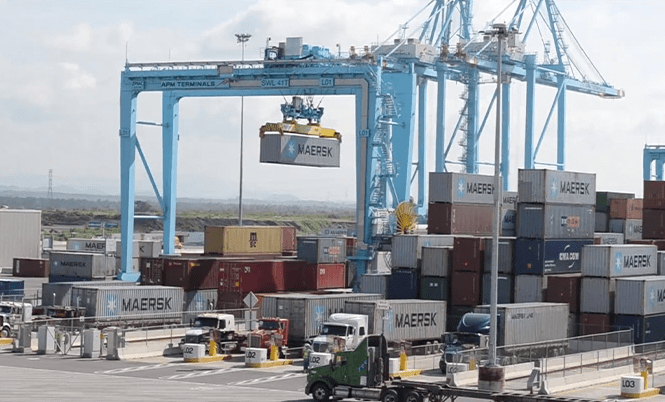 Canadian Pacific (CP) Railway Limited and Maersk have agreed to build and operate a world-class transportation and distribution facility in Vancouver to expand both companies' supply chain options for customers.
Canadian Pacific is a transcontinental railroad in Canada and the United States with direct links to major ports on the east and west coasts.
Maersk is an integrated container logistics company working to connect and simplify its customers' supply chains. As a world leader in shipping services, the company operates in 130 countries and employs 80,000 people.
CP's transshipment facility will be an expansion of CP's existing Vancouver intermodal facility and therefore benefit from turnkey rail infrastructure.
The transportation facility is designed to implement Maersk's global integrator of container logistics strategy and will offer customers access to a multi-commodity transportation facility that will rely on substantial use of rail rather than truck in the market for Vancouver, as CP will transport containers to and from sea terminals by rail.
The shipping company's ambition to establish a sustainable supply chain aligns with CP's initiatives to fight climate change. This combination will provide an effective and efficient long-term intermodal solution for customers.
Maersk
«CP's unique Vancouver properties allow us to bring a one-of-a-kind freight forwarding facility to market that creates a tremendous opportunity for sustainable growth,» said CP President and CEO Keith Creel. «Together with Maersk, the world leader in shipping, we will transform intermodal transportation in North America.»
Omar Shamsie, President of Maersk Canada, said: "This agreement installs more agile supply chain options and capacity to and from Vancouver for our North American customers. Market fluctuations, e-commerce demands, and omnichannel compliance are putting all businesses to the test, so this CP-integrated logistics solution will clearly elevate supply chain performance.»
Vancouver's storage space has been reduced in 2020, which, combined with Vancouver ports experiencing high utilization, has put pressure on supply chain performance.