English
Lithium: Mexico needs to know its true potential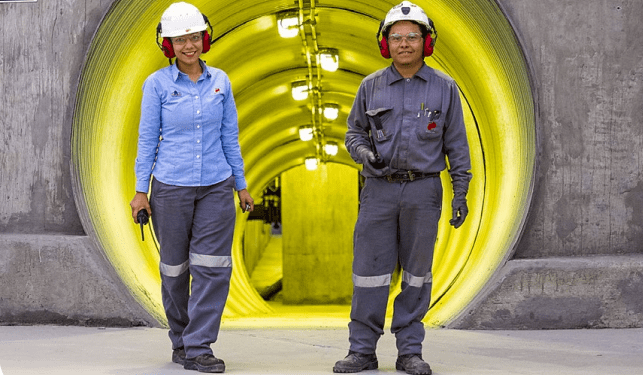 Mexico needs to know what the real situation of lithium production potential is, said the Association of Mining Engineers, Metallurgists and Geologists of Mexico (AIMMGM).
In mid-October, the Secretary of Economy, Graciela Márquez, lowered the high expectations about the production of this mineral in Mexico, a mineral that is currently used in the production of electric cars, among many other uses.
«Mexico does not have the largest lithium deposit,» said the official, then appearing in the Senate. «Mexico does not produce lithium, there is not a single kilogram that is produced.»
The Mexican government has announced its interest in developing a complete supply chain from mineral mining to lithium products.
«We seek to know and learn what the real situation of this mineral is, from the point of view of its mining potential, but also from strictly technical, scientific and economic points of view,» said Sergio Almazán, president of the AIMMGM, when opening the seminar virtual «The truth of lithium in Mexico», where experts in the field participated.
The event was attended by Armando Alatorre, president of the College of Mining Engineers, Metallurgists and Geologists of Mexico; Alberto Salas, president of the Chilean Chemical and Mining Society; Flor de María Harp, general director of the Mexican Geological Survey; Eric Carter, Bacanora Lithium Project Director and Fernando Alanís, President of the Mexican Mining Chamber (Camimex).
"We know that lithium is not the white gold and it is far from being the oil of the future. Undoubtedly, it is one more metal that conforms and confirms the great mining geological potential that our territory contains and that, like copper, gold, silver and all other metals and minerals that Mexico produces ", emphasized Almazán.
Lithium
Márquez explained that Mexico does have ample reserves of this mineral, but with a «very low» content, which requires a «very expensive» metallurgical process.
Probably, she added, the costs of this metallurgical process will drop in the future, but she also noted that there is «a trend in the (automotive) industry that is moving away from lithium», due to not saving enough energy over time.
The probable reserves of the Bacanora Lithium deposit in Sonora are estimated at 243.8 million tons and lithium carbonate, the mineral from which the metal is extracted, amounts to 4.5 million tons.