English
KCSM and Ferromex increased their market share vs pre-Covid-19 levels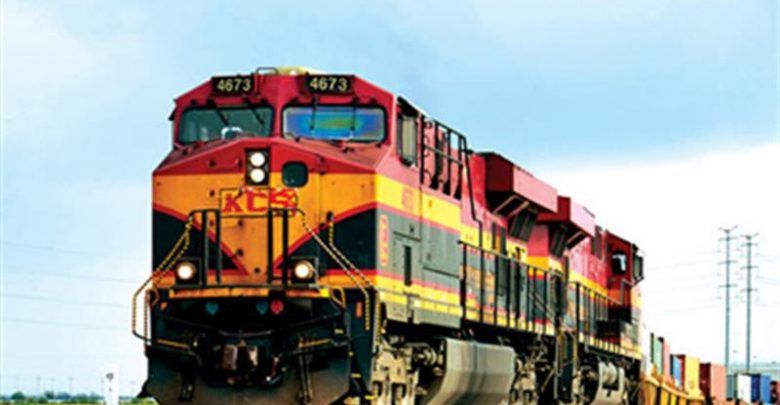 Kansas City Southern de México (KCSM, a subsidiary of KCS) and Ferrocarril Mexicano (Ferromex) increased their participation in the Mexican rail market from January to May 2021 compared to the same period in 2019, according to data from the Ministry of Communications and Transport (SCT).
On the one hand, KCSM registered a cargo movement by rail of 19 million 929,000 tons, an increase of 10.3%, comparing both periods.
On the other hand, Ferromex rose 10.5% that same indicator, to 26 million 715,000 tons.
At the national level, the movement of rail freight totaled 54 million 750,000 tons in the first five months of 2021 and that volume represented an increase of 6.9% compared to the same period of 2019.
KCSM
With this, Ferromex's market share climbed from 47.2 to 48.8 percent.
Meanwhile, KCSM's share went from 35.3 to 36.4 percent.
Other companies that operate in Mexico are: Ferrosur, Ferrocarril y Terminal del Valle de México, Coahuila-Durango Line, Ferrocarril del Istmo de Tehuantepec (FIT) and Administration of the Tijuana-Tecate Short Route.
In Mexico, the railway service is a priority economic activity and, therefore, it is the responsibility of the Mexican government to promote the development of the railway service under conditions that guarantee free competition between the different modes of transport.
In general, the country's regulations establish the general legal framework for the construction, operation, exploitation, conservation and maintenance of the railways when they are general means of communication, as well as for the provision of the public rail transport service that operates and operates in them. auxiliary services.
According to the provisions in Mexico, railways are general means of communication when:
Communicate with each other two or more states.
In all or part of the journey, they are within the 100-kilometer border zone or in the 50-kilometer strip along the coasts, with the exception of urban lines that do not cross the dividing line with another country and that do not operate outside of the limits of the populations.
They connect or connect with any other railroad that, due to its characteristics, is considered a general means of communication, provided that they provide service to the public.