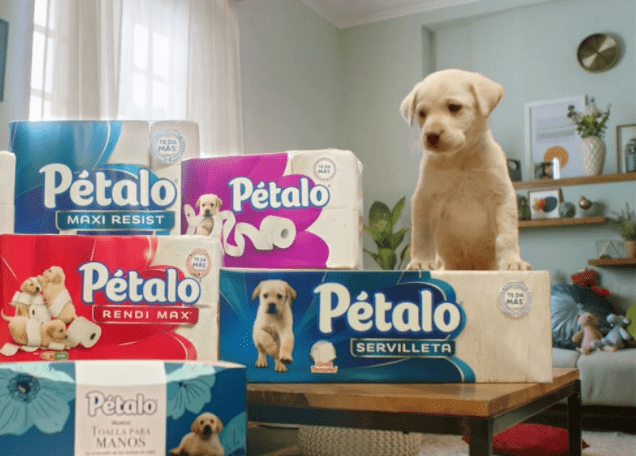 Kimberly-Clark de México reported that approximately 60% of the cellulose consumed during 2021 was regenerated.
For now, its main price risk is related to movements in the prices of pulp and fiber for recycling.
To reduce this risk, there are various strategies, highlighting the investment in paper recycling plants.
Other strategies used include the use of different types of fiber and from different providers, as well as sourcing from different geographical regions and in some cases signing contracts.
The company considers that there is no efficient market for hedging financial instruments for pulp.
Another price risk is the one that comes from the price of natural gas, both due to the consumption that the company makes of it in its processes, and due to the impact that this has on the prices of electricity.
Cellulose
The company continuously monitors the prices of this type of energy and analyzes coverage alternatives.
As of December 31, 2021, the company had no hedging instruments related to natural gas.
Kimberly-Clark de México is dedicated to the manufacture and sale of products for daily use inside and outside the home for personal consumption, such as: diapers and baby products, feminine towels, incontinence products, toilet paper, napkins, handkerchiefs, paper towels, baby wipes and soaps. Among its main brands are: Huggies, KleenBebé, Kleenex, Evenflo, Pétalo, Suavel, Cottonelle, Depend, Kotex and Escudo.
Thanks to permanent innovation and its focus on the consumer, the company maintains a leadership position in most of the categories in which it participates.
For Kimberly-Clark de México, 2021 was a very challenging year for her company. As for sales, it faced an economy that rebounded from the sharp drop suffered the previous year, but which quickly lost dynamism in 2021 and ended with negative rates in the third and fourth quarters.
Domestic consumption followed this same pattern and slowed down in the second half of the year, affected by the pandemic and other factors, including a significant increase in inflation.
Regarding costs, the company experienced an unprecedented situation due to the strong and rapid increase in raw materials, in addition to increases in its distribution expenses derived from the effects on supply chains.
These increases became more acute in the final part of the year and put downward pressure on their margins.