English
Kansas City Southern loses 4 percentage points in revenue due to blockade in Mexico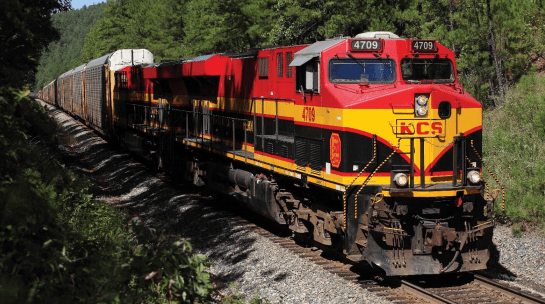 Kansas City Southern reported that it has lost 4 percentage points in its revenue so far in 2020 due to the blockage of the train track in Caltzontzin, Uruapan, Mexico.
From January to date, the company has registered a 6% year-on-year loss in its income, while if the protests had been excluded, this figure would be -2 percent.
In terms of volume, Kansas City Southern accumulates a 3% drop so far this year, against a projection of a 2% growth if the blockages had not occurred.
Kansas City Southern Executive Vice President and Chief Financial Officer Michael W. Upchurch reported on these impacts Tuesday as part of the 2020 Stephens Annual Investment Conference.
Kansas City Southern
The company is primarily engaged in the rail freight business, operating a single coordinated rail network under a reportable business segment.
The Company's main operating subsidiaries consist of the following: Kansas City Southern Railway Company (KCSR), Kansas City Southern de México (KCSM), Meridian Speedway (MSLLC) and The Texas Mexican Railway Company (TexMex).
The company generates revenue and cash flows by providing clients with cargo delivery services both within its regions and throughout North America through connections with other Class I rail carriers.
KCS customers conduct business in a number of different industries, including petroleum and chemical products, consumer and industrial products, agriculture and minerals, energy, automotive, and intermodal transportation.
Financial results
Through September 30, the company reported revenue of $ 1.939 billion, a 9.2 percent year-on-year decline.
Revenues decreased mainly due to lower volumes as a result of Covid-19, the weakening of the Mexican peso against the US dollar, shorter average transportation duration and lower fuel surcharge due to lower fuel prices.
The volume decreases occurred primarily in the automotive business unit due to plant closures and lower production volumes as a result of Covid-19.

Crude oil and fracture sand volumes within the Energy business unit decreased due to the drop in oil prices and the industrial and consumer business units were affected by lower market demand as a result of Covid-19 .
Additionally, intermodal volumes were also affected by the overall decline in demand due to Covid-19 and significant declines in auto parts shipments.