English
Japanese exports do not contribute to GDP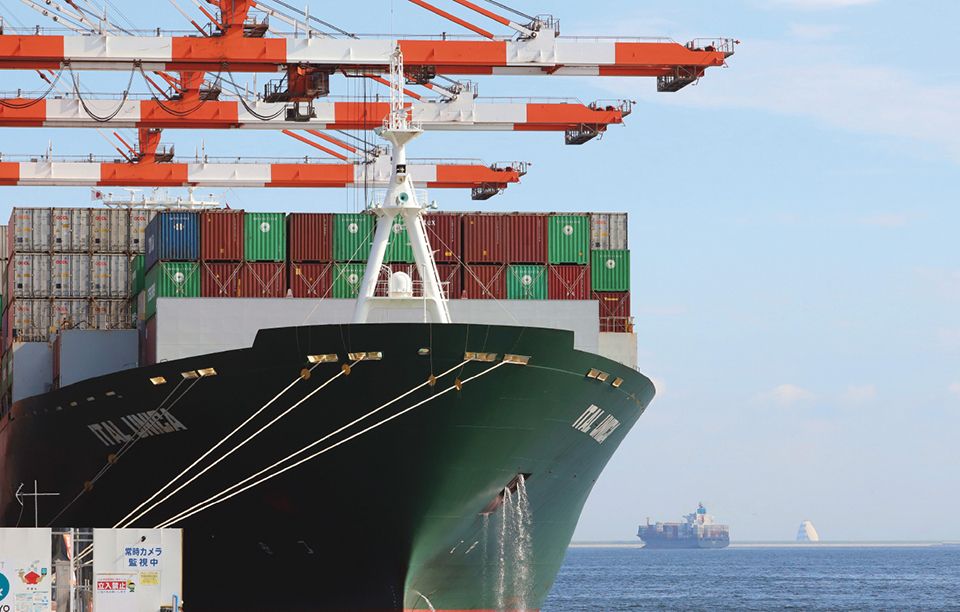 Japanese exports did not contribute to Japan's gross domestic product (GDP) growth in the second quarter of 2022.
In Japan, economic activity rebounded during the second quarter of 2022, growing at a seasonally adjusted quarterly rate of 0.5% after remaining virtually unchanged in the first quarter of the year.
Above all, economic activity was driven by the expansion of private consumption, especially in services, following the lifting of mobility restrictions by Covid-19 and, to a lesser extent, by non-residential investment and government spending.
On the other hand, according to the Bank of Mexico (Banxico), residential investment and the change in inventories contributed negatively to GDP growth, while the contribution of net exports was practically nil.
Meanwhile, the unemployment rate remained at the same level as at the close of the previous quarter, with a rate of 2.6% in July 2022.
Purchasing managers' indices point to a moderation in manufacturing activity and a weakening in services.
Japanese exports
Japan signed an agreement to join the Trans-Pacific Partnership, or TPP, on February 4, 2016. Upon ratification of the TPP, Japan and the other participating countries planned not only to eliminate tariffs on goods, but also to liberalize services and investment, and to establish rules in a wide range of areas, such as intellectual property, e-commerce and the environment.
Although Japan ratified the TPP on January 20, 2017, the United States announced its formal withdrawal from the TPP on January 23, 2017.
Then, on March 8, 2018, Japan and 10 other countries, excluding the United States, signed the Trans-Pacific Partnership Comprehensive and Progressive Agreement (CPTPP), under which each signatory country agreed to begin the necessary preparations for the implementation of the TPP.
CPTPP entered into force for Japan, Mexico, Singapore, New Zealand, Canada and Australia on December 30, 2018, for Vietnam on January 14, 2019 and for Peru on September 19, 2021.
Subsequently, on February 1, 2021, the United Kingdom formally applied to join the CPTPP.
Japan intends to facilitate the process of starting negotiations with the United Kingdom in accordance with the application procedures under the TPP and in cooperation with the other members.
Japan has also entered into Economic Partnership Agreements, or EPAs, with several countries, including Singapore, Mexico, Malaysia, Chile and Thailand.
As of April 2022, Japan had signed a total of 21 EPAs (including the TPP) with 24 countries, in addition to the European Union.