English
History of Qatar's oil exports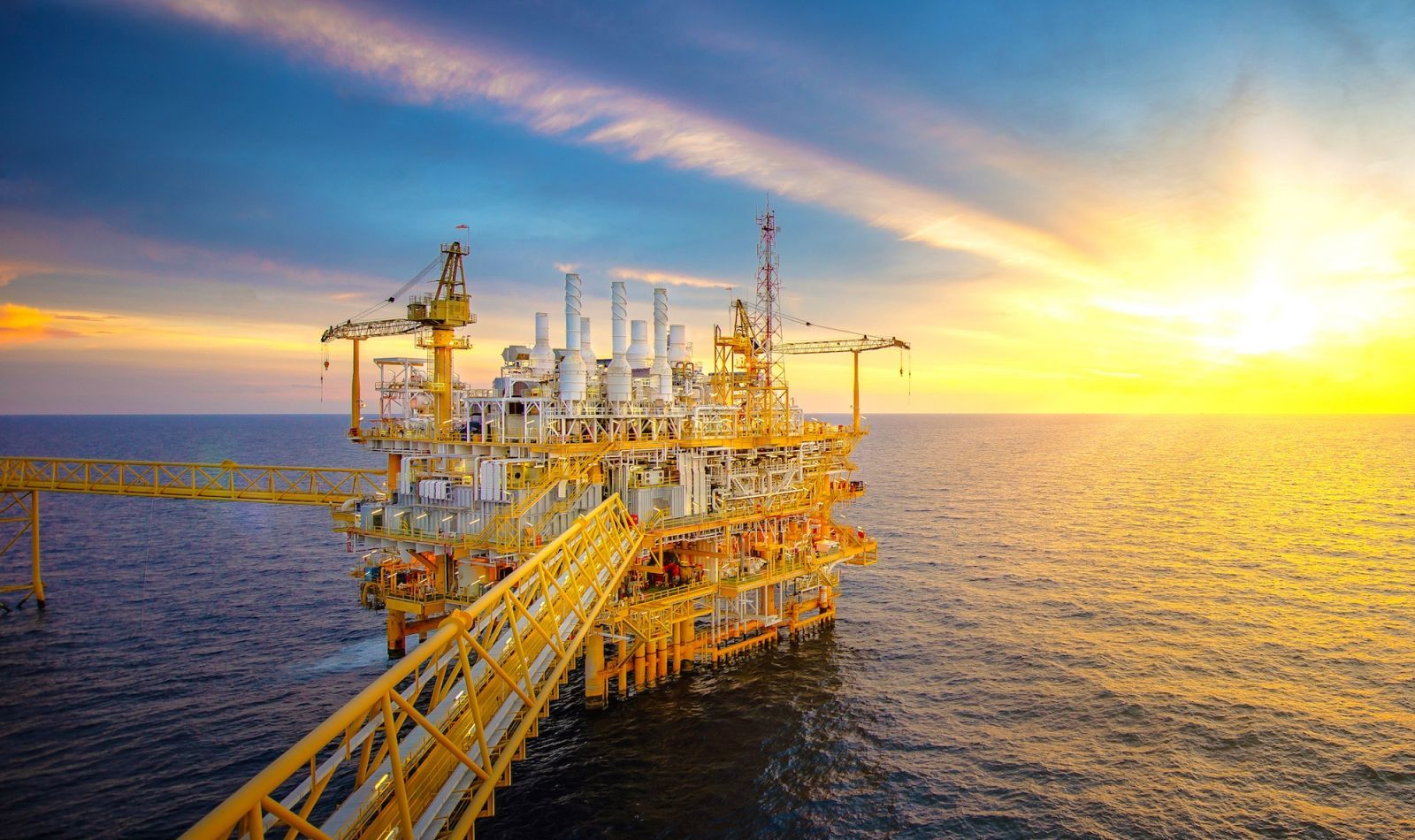 Qatar has been exporting oil since late 1949, when the first shipment was made from the onshore Dukhan field, which had been discovered in 1939.
Then, in the 1960s, large offshore oil (and gas) fields were discovered.
Titulares de derechos y de licencias en el sector del petróleo crudo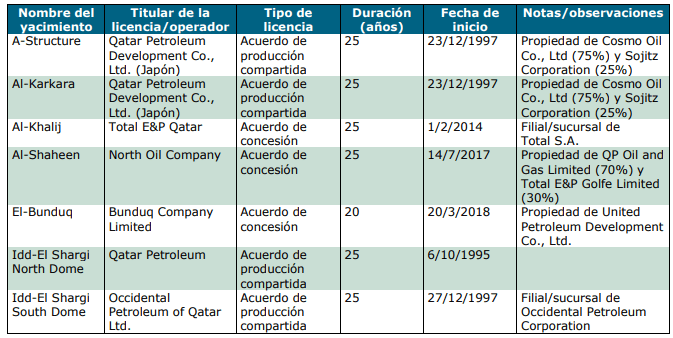 Currently, the Al-Shaheen offshore field is the largest in Qatar and has a production potential of up to 300,000 barrels per day of crude oil, according to information from the World Trade Organization (WTO).
Oil exports
In 2018, crude oil production from Qatar's oil fields averaged 612,000 barrels per day, of which more than 70% came from the Al-Shaheen (262,620 barrels per day) and Dukhan (174,300 barrels) fields.
Crude oil from some of the smaller offshore fields is transported by pipeline to a terminal on Halul Island, where the oil is blended, processed and exported.
Mesaieed is the main overland export terminal for crude oil (and other products).
Some foreign companies are involved in exploration and production activities in Qatar's oil sector. Such participation takes place through joint ventures or production sharing agreements with QP or concession agreements of limited duration.
Qatar recorded oil exports of $7.254 billion in 2020 and the WTO estimates that its external oil sales were $18.055 billion in 2021.
The highest oil exports from Qatar in the last two decades was achieved in 2011, at $26.4 billion.
State-owned companies
Wholly state-owned Qatar Petroleum (QP) is the entity through which the government sustainably develops the country's abundant oil and gas resources and ensures the steady growth of the domestic industry.
Its subsidiary Qatargas, which comprises joint ventures of QP and foreign partners, is the world's largest LNG producing company.
QP is also engaged through its subsidiaries and joint ventures in a range of advanced processing activities in the country.
In addition, it is the commercial agent for the wholly state-owned Qatar Petroleum for the Sale of Petroleum Products Company (QPSPP), which has the exclusive rights to sell certain petroleum products on behalf of the producing entities to customers outside Qatar.
Crude oil was added to the list of regulated products that came into effect on January 1, 2018.