English
Grupo México plans to invest US $ 71 million in highways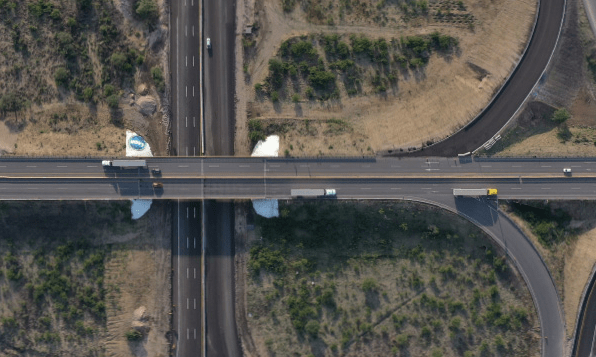 Grupo México plans to invest 71 million dollars in its highway projects in 2020.
This item is part of investments for a total of 412 million dollars that the company estimates to spend in the current year.
During 2019, Grupo México Autopistas had revenues of 43 million dollars, which represented an increase of 7.1% compared to 2018.
On the Salamanca-León Highway, the daily capacity in 2019 was 13,206 vehicles, exceeding the 2018 figure by 3.7% and representing an equivalent daily capacity per vehicle type of 20,811 units.
In Section 2 of the Silao Bypass, which began operations in September 2019, a daily capacity of 1,780 vehicles was obtained at the end of 2019.
During 2018, the highway had revenues equivalent to 40 million dollars and reached a daily equivalent capacity of 20,108 vehicles, which represented an increase of approximately 10% compared to 2017.
Grupo México and Toll Roads
In 2019, the company invested 60 million dollars in its highway projects (Salamanca-León and Libramiento Silao).
The Infrastructure Division of Grupo México offers drilling services for the exploration of oil and water, energy production services, and participates in engineering activities, seeks construction of infrastructure works, specialized services of integral engineering of projects and the operation and conservation of highways.
The operations are carried out by México Proyectos y Desarrollos (MPD), an entity that owns 100% of Controladora de Infraestructura Petrolera México, (CIPEME), Controladora de Infraestructura Energética México (CIEM) and México Compañía Constructora (MCC).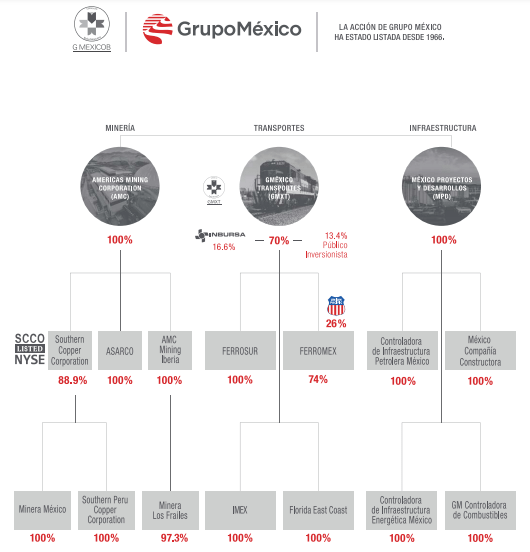 Likewise, the total number of workers in the Infrastructure Division at the end of 2019 was 2,883 workers. PETRÓLEO had 744 workers, of which 228 were unionized personnel and 516 were trusted employees. ENERGIA had 77 workers, of which 40 were unionized personnel and 37 were trusted personnel. CONSTRUCCIÓN had 1,260 workers, of which 1,016 were unionized personnel and 244 were trusted personnel. AUTOPISTAS had 279 workers, of which 215 were unionized personnel and 64 were trusted personnel. COMBUSTIBLES had 25 workers of which 14 were unionized and 11 trusted. The ENGINEERING division had 471 employees. CORPORATE closed with 27 employees.