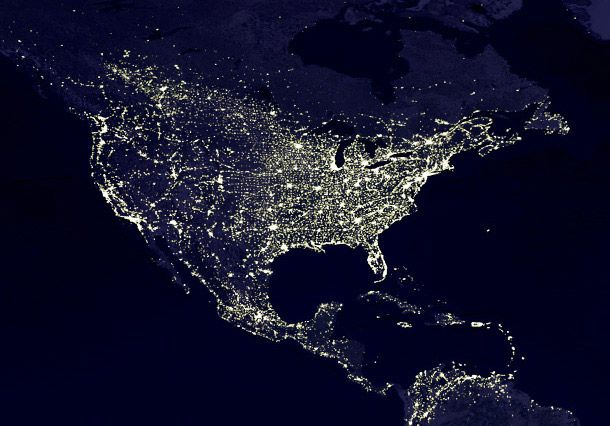 Grandes empresas que operan en Estados Unidos se pronunciaron a favor de una mayor apertura e integración en América del Norte.
En una carta dirigida a los legisladores estadounidenses pidieron la pronta ratificación del Tratado entre México, Estados Unidos y Canadá (T-MEC).
Entre las empresas firmantes están: General Motors, AT&T, BASF, Bayer, Cargill, Caterpillar, Ford, General Electric, IBM, Honeywell, Syngenta, Johnson Controls, Magna International, Nucor, PepsiCo y Samsung.
Las cuestiones clave para el Congreso estadounidense con respecto al T-MEC propuesto incluyen la autoridad constitucional del Congreso sobre el comercio internacional, su papel en la revisión, aprobación o retirada del acuerdo, los objetivos de negociación de Estados Unidos y la medida en que el acuerdo propuesto progresa en su cumplimiento conforme a lo requerido bajo la Autoridad de Promoción Comercial (TPA, por su sigla en inglés).
El T-MEC fue pactado bajo la TPA, conocida como fast track (vía rápida), la cual es otorgada por el Congreso estadounidense al Ejecutivo para llevar a cabo negociaciones comerciales, y presentar los acuerdos firmados al Legislativo, para que éste los ratifique o desapruebe, sin modificar su contenido.
Otras compañías participantes son: FCA, The Hershey Company, Toyota, Tyson Foods, Union Pacific, TC Energy, Schneider Electric, Procter & Gamble, Polaris, Mondelez International, Navistar, The Coca-Cola Company, The Hershey Company, Mars, Kellogg Company, The Kraft Heinz Company y Merck & Co.
Integración de América del Norte
"Como asociaciones y empresas que representan a fabricantes grandes y pequeños en todos los sectores de la industria manufacturera de Estados Unidos, les escribimos para instar a que se apruebe el T-MEC tan pronto como sea posible este otoño", exhortan en la misiva, fechada el 15 de octubre.
En la carta, argumentan que América del Norte es el mercado comercial más importante para los Estados Unidos a nivel mundial, con Canadá y México comprando una quinta parte del valor total de la producción manufacturera de Estados Unidos.
También subrayan que solo Canadá y México, a pesar de representar menos del 4% de la economía mundial, compran más productos manufacturados en Estados Unidos que los siguientes 11 socios comerciales combinados de la economía estadounidense.
TLCAN 2.0
El T-MEC propuesto cuca una mayor integración de América del Norte, comprende 34 capítulos y 12 cartas paralelas y retiene la mayoría de las medidas de apertura del mercado del TLCAN y la mayoría de sus capítulos, al tiempo que realiza cambios notables en las normas de origen de automóviles, disposiciones de solución de controversias, compras gubernamentales, inversión y derechos de protección de propiedad intelectual.
También moderniza las disposiciones en servicios, trabajo y medio ambiente y aborda nuevos asuntos comerciales, como el comercio digital, las empresas estatales, la anticorrupción y la desalineación monetaria.
Entre las organizaciones empresariales destacan: American Automotive Policy Council, Business Roundtable, Motor & Equipment Manufacturers Association, American Association of Exporters and Importers, American Beverage Association, U.S. Chamber of Commerce, Steel Manufacturers Association, American Chemistry Council y American Petroleum Institute.