English
GMXT increases its chassis in Intermodal Mexico (IMEX)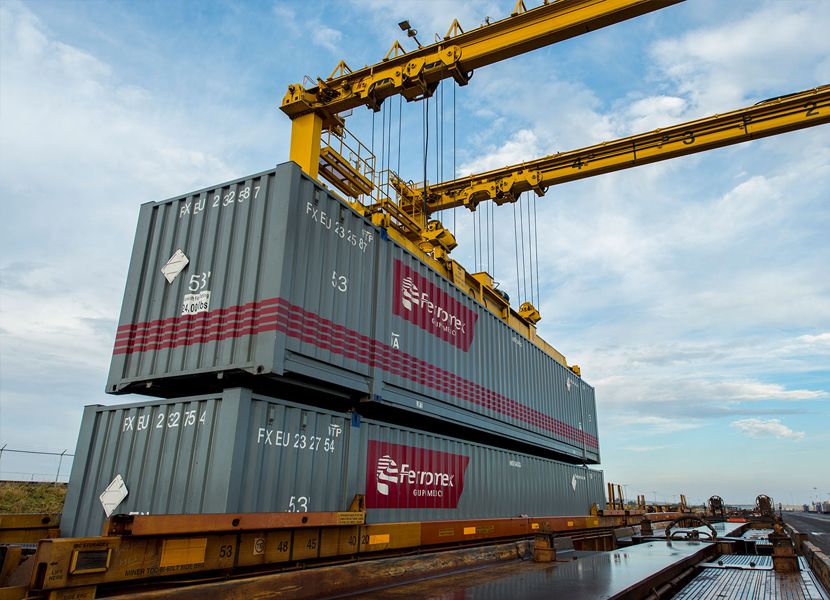 GMexico Transportes (GMXT) reported that it operated 1,440 chassis in its subsidiary Intermodal Mexico (IMEX) at the end of the first half of 2022, 10.9% more year-on-year.
IMEX provides complementary services to rail operations, such as intermodal services, Cross Dock, transshipment services, pre-trip, rail car maintenance and switching services.
In addition, IMEX has 10 terminals and 30 cranes.
Grupo México's Transportation Division is represented by its subsidiary GMXT, which transports around 7.2 million goods annually in more than 700,000 containers for the domestic and international markets.
GMXT has intermodal terminals in Guadalajara, Monterrey, Hermosillo, Chihuahua and Ciudad Obregón; we serve the Valley of Mexico, Manzanillo, Veracruz, Altamira, Coatzacoalcos and cross-border via Piedras Negras, Ciudad Juárez and Nogales.
GMXT

Its distribution network in Mexico is supported by Intermodal Mexico, which in turn operates its terminals and provides integrated door-to-door services.
In particular, GMXT specializes in developing logistics solutions for the land transportation of basic inputs and/or finished goods in rail cars or containers for the different markets in which it participates, both domestic and international.
GMXT
The company serves all types of industries, which is why it divides its business portfolio into nine sub-segments: agricultural, intermodal, minerals, automotive, chemical, energy, industrial, metallurgical and cement.
Another GMXT subsidiary is Ferromex, Mexico's largest railroad operator in terms of both coverage by number of kilometers and number of cars used in the provision of its services, and mainly provides general and intermodal rail freight services, as well as other ancillary services, including passenger transportation, intra-terminal haulage and automotive terminal services, among others.
Ferromex has the largest coverage of the Mexican railroad system with 7,120.0 km of main tracks and 1,010.5 km of branch lines that cover about 71% of the country's geographic surface and almost 80% of its industrial and commercial area.
The company operates the largest railroad fleet in the country with 563 locomotives and 18,749 cars of different types.
Ferrosur also holds the concessions to operate the Vía Troncal del Sureste and Vía corta Oaxaca-Sur, which together amount to 1,823 km of track, as well as a partial assignment of rights to use, exploit, and operate the specialized rail ship terminal in Coatzacoalcos, Veracruz. Ferrosur has 159 locomotives and 4,424 cars of different types.