English
Global solar industry grows in 2022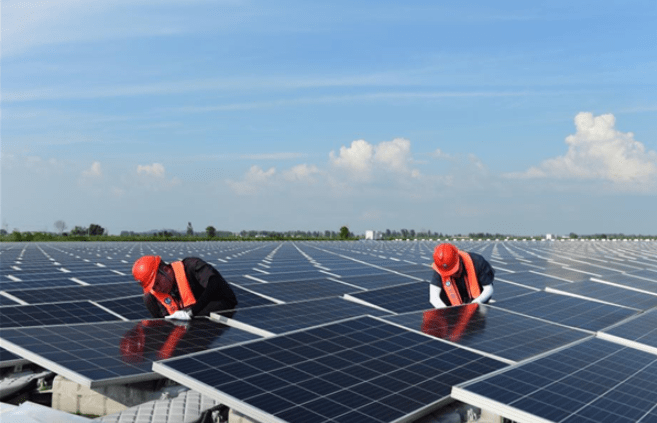 Driven by several favorable trends, the global solar industry saw solid demand in the first half of 2022, noted Daqo New Energy Corp.
According to data from the China Photovoltaic Industry Association, China's production of polysilicon and solar modules in the first half of 2022 was approximately 365,000 MT and 123.6 GW, respectively, up 53.4 and 54.1% compared with the same period in 2021.
Daqo New Energy is a Chinese company engaged in the manufacture of monocrystalline silicon (mono-Si) and polysilicon (poly-Si), primarily for use in solar photovoltaic systems[.
While the supply of solar PV products increased significantly compared to last year, average selling prices continued to rise across the solar value chain due to stronger-than-expected end-market demand.
Despite the increase in average selling prices, during the first half of 2022, solar PV installations in China reached 30.9 GW, and China exported 78.6 GW of solar modules, up 137% and 74%, respectively, compared with the same period in 2021, Daqo New Energy referred.
Driven by strong end-market demand and increasing orders from wafer suppliers, average polysilicon selling prices and profitability improved continuously during the first half of this year despite rising supply.
Solar industry
Data from China Silicon Association indicates that the average price (including VAT) of high-density monograde polysilicon increased significantly by 29.3% from RMB229/kg in the first week of January 2022 to RMB296/kg in the last week of July 2022.
However, Daqo New Energy's production was sold out in depleted and it has a strong order backlog for its products.
For now, many new-build wafer facilities of this company are idle due to the shortage of polysilicon, as capacity expansion is much faster in the downstream sector than in the polysilicon sector.
Daqo New Energy stressed that beyond the urgency of addressing climate change, which is driving various policies to support the solar industry around the world, the recent conflict in Europe has led to an energy crisis with substantially higher natural gas and oil prices.
Rising energy costs have made solar PV increasingly attractive, especially in countries currently facing energy shortages and seeking energy security and independence.
Among the companies included to the U.S. economic blacklist is Xinjiang Daqo New Energy Co, a unit of Daqo New Energy Corp.