English
Geopolitical Conflict: South China Sea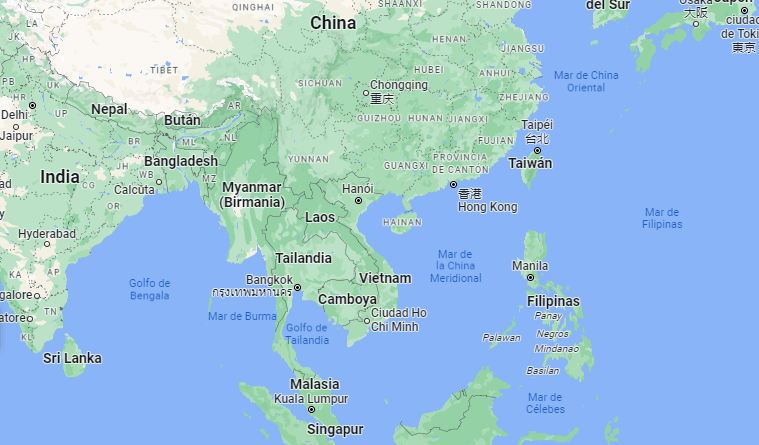 The trade relationship between China and several Asia-Pacific countries has been strained by the geopolitical conflict created by competing territorial claims in the South China Sea.
This has created diplomatic tensions in the region that may negatively impact the economies of the affected countries.
Multiple Asian governments claim sovereignty over rocks, reefs and other geographical features in that (heavily traveled) sea, with the People's Republic of China arguably making the most assertive claims.
The United States does not claim any territory in the South China Sea, nor does it take a position on the sovereignty of any of its geographical features, but its authorities have urged that disputes be resolved without coercion and on the basis of international law.
Aside from sovereignty disputes, the governments of the United States, China and other countries disagree over the rights under international law for foreign militaries to fly, sail and operate in a country's territorial sea or Exclusive Economic Zone (EEZ).
Recent U.S. Congresses have examined China's efforts to use coercion and intimidation to increase its influence in the South China Sea and passed legislation aimed at enhancing the ability of the United States and its partners to protect its interests, including freedom of navigation and overflight.
According to a U.S. congressional analysis, the South China Sea is one of the world's busiest waterways and an estimated $3.4 trillion in maritime trade transits through it each year, including energy supplies to Japan and South Korea, U.S. allies.
Geopolitical conflict
According to the U.S. Energy Information Administration, this sea contains some 11 billion barrels of oil classified as «proven» or «probable» reserves -a level similar to the amount of proven oil reserves in Mexico- and 190 trillion cubic feet of natural gas.
This sea also contains important fish stocks, corals and other underwater resources.
Renewed tensions could involve the United States. In 2023, new Bilateral Defense Guidelines reinforced U.S. security commitments under the U.S.-Philippines Mutual Defense Treaty, stating that armed attacks by third parties against Philippine armed forces, including the Coast Guard, public aircraft or vessels «anywhere» in the South China Sea would invoke U.S. mutual security commitments under the treaty.