English
General Motors leads (-73%) fall in automotive production in Mexico (-33%)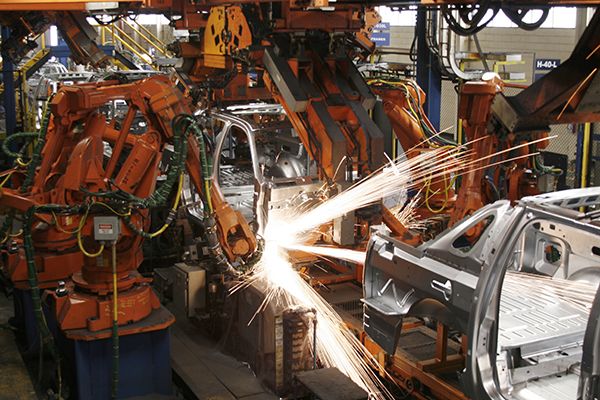 General Motors recorded a 73% year-on-year drop in its light vehicle production in September, to 20,619 units, Inegi reported on Wednesday.
With this result, the accumulated production of General Motors in the first nine months of the year was 426,254 vehicles, a reduction of 19.3% per year.
A report from the United States Department of Commerce indicates that Mexico is an important market for American passenger cars, light vehicles, trucks, buses, auto parts and supplies.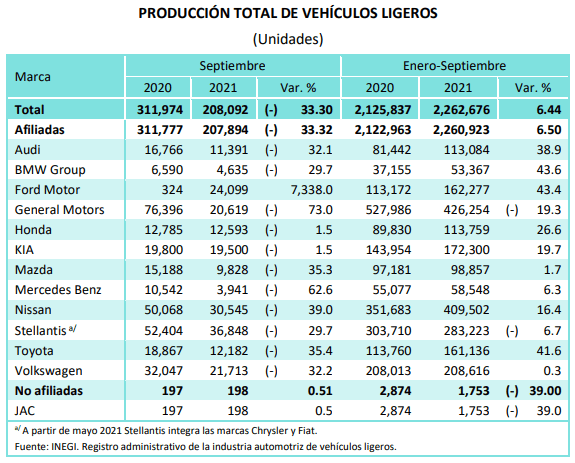 Thus, the automotive sector is one of the most important industries in Mexico, comprising 20% ​​of the national GDP and employing more than 1 million people throughout the country.
General Motors
While Mexico's total production of light vehicles in September was 208,092 units, the accumulated production for that month was 2 million 262,676 units.
Therefore, Mexico registered a 33.3% year-on-year drop in September and a 6.4% increase from January to September 2021, at year-on-year rates.
In particular, according to General Motors, a global semiconductor supply shortage is having wide-ranging effects across multiple industries, particularly the automotive industry, and has impacted multiple vendors that incorporate semiconductors into the parts they supply to you.
As a result, the semiconductor supply shortage has had, and will continue to have, an impact on that company's vehicle production, and General Motors anticipates it will have a material impact on its performance in 2021.
Mexico is the sixth largest passenger vehicle manufacturer in the world, producing approximately three million vehicles a year.
Likewise, 89% of the vehicles produced in Mexico are exported and 80% are destined for the United States.
Mexican-based automakers include Audi, Baic Group, BMW, Stellantis (made up of FCA and PSA Group), Ford, General Motors, Honda, Kia, Mazda, Nissan, Toyota, and Volkswagen.