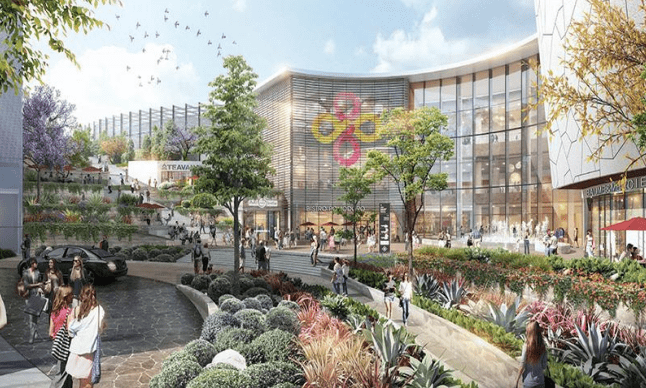 Galerías Metepec, one of the GICSA properties destined for a mixed-use project complex, will be completed in the first half of 2021, with an estimated investment of 2,835 million pesos.
This project will be in the commercial area of ​​the municipality of Metepec, State of Mexico, one of the municipalities with the highest GDP per capita in the country and will be the first mixed-use development that will include firms that will arrive in this area for the first time.
The Galerías Metepec complex is intended for commercial use, with a total Gross Leasable Area (ABR) of approximately 55,114 m², its main tenants will be department stores, self-service stores, restaurants, cinema and gymnasium, as well as offices of local companies or personal use.
Galerías Metepec and the delay of the project
Likewise, Galerías Metepec will have commercial and office areas, with a total profitable gross area of ​​approximately 55,114 m2.
In 2018, GICSA estimated that the project would be completed in the second half of 2019.
The company considers that due to the characteristics of the project, as well as the mix of different lines, uses and services, they will make the project quickly become the leader of Metepec once it begins operations.
In sum, GICSA reported a total of 911,491 m² of ABR in the first quarter of 2020, made up of 16 properties in operation.
The company's proportional ABR is 84.7% equivalent to 772,305 m². This represents a growth of 9.0% total and 10.8% proportional, compared to the first quarter of 2019.
GICSA is a leading company in the development, investment, commercialization and operation of shopping centers, corporate offices and industrial warehouses. It is fully integrated and internally managed and is one of the leading large-scale developers in Mexico that manages the entire value chain of the real estate business, from identifying opportunities, acquiring land, designing and developing the project, building and marketing, up to the provision of specialized value-added services to maintain and increase the value of real estate.