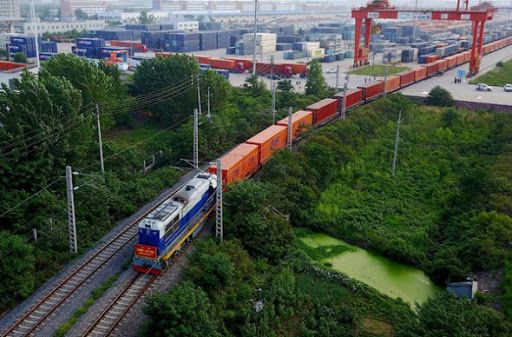 The G-20 reiterated its commitment not to establish restrictions on the export of agri-food products in the framework of the COVID-19 pandemic.
"We will protect ourselves against any unjustified restrictive measures that may lead to excessive volatility of food prices in international markets and threaten the food security and nutrition of large proportions of the world population, especially the most vulnerable living in environments of low food security," the agriculture ministers of the G-20 members said in a statement.
Officials pledged to work together to "ensure the continuous flow of food, products and supplies essential for agricultural and food production across borders."
World merchandise trade volume, 2000‑2022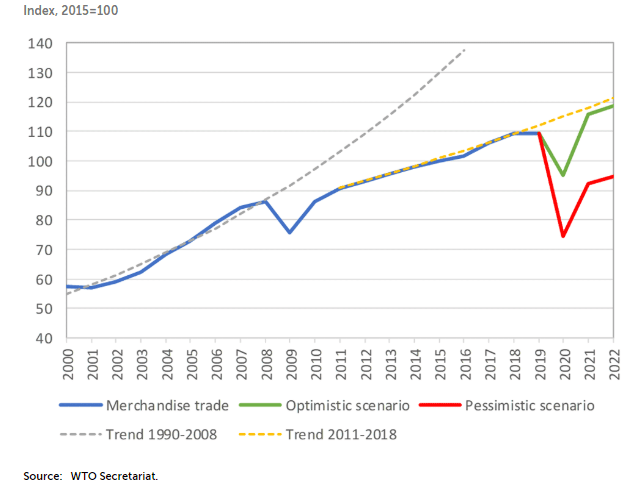 At the same time, the Ministers recognized the importance of transparency and praised the commitment of the Trade and Investment Ministers to notify the World Trade Organization (WTO) of any trade related measure taken, including those related to agriculture and essential foods.
Export and restrictions
The Ministers reaffirmed their agreement not to impose export restrictions or extraordinary taxes on food and agricultural products purchased for non-commercial humanitarian purposes by the World Food Program (WFP) and other humanitarian agencies.
Following an extraordinary virtual conference, they emphasized the work of the G20 Agricultural Market Information System (AMIS) and noted AMIS's assessment that global food supplies are currently adequate and that food markets they stay balanced.
"As members, we engage and ask other members to continue to provide timely and reliable information on the fundamentals of the global food market to help markets, countries, and consumers make informed decisions.
"Where appropriate, we will coordinate policy responses, with the support of the AMIS World Food Market Information Group and the AMIS Rapid Response Forum. We request continued support for AMIS, including through voluntary financial contributions," they added.
The other side of the coin
From mid-May to mid-October 2019, the G-20 economies introduced import restriction measures affecting merchandise traded for an estimated value of $ 460.4 billion, the World Trade Organization (WTO) reported. .
Due to the Covid-19 pandemic, the European Union introduced export authorization measures that prohibit the external sale of personal protective equipment (such as masks, goggles, and clothing) from that trade bloc without prior regulatory approval.