English
Fresnillo plc., Newmont and Grupo México lead silver production in Mexico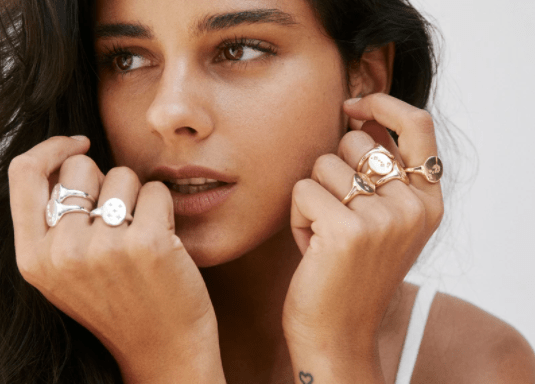 Silver production in Mexico was led by the companies Fresnillo plc., Newmont and Grupo México in 2020, reported the Mexican Mining Chamber (Camimex).
Silver mining production was 180.2 million ounces in 2020, 4% less than the previous year.
Of that total, Fresnillo plc, the largest producer in the world, recorded a production of 27.7 percent.
Then followed Newmont (15.4%) and Grupo México (8.8 percent).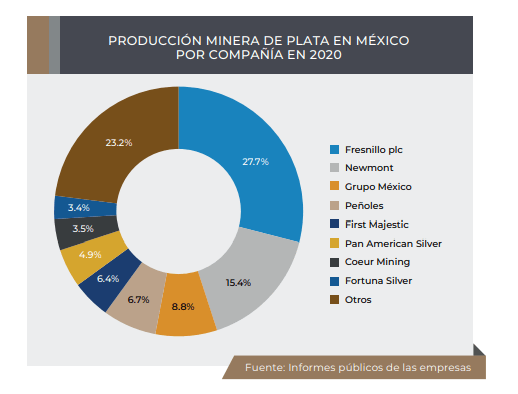 By federal entity, Zacatecas retains the first position, with a participation of 38.9%; The largest silver mines in the country are located in this state: "Peñasquito", "Saucito" and "Fresnillo".
The production of this entity increased 2.9%, observing reductions in most of the mines due to the pandemic; with exceptions such as «Peñasquito», since it came from an atypical year due to the blockages suffered and despite the temporary restrictions by Covid-19, it managed to grow 75% in 2020.
Likewise, Chihuahua ranked second with a contribution of 23.9%, had an increase in its production of 10.1%, highlighting the decreases in the "Palmarejo" and "Dolores" mines; Among the few mines that increased their production are "Cerro Los Gatos", which is in the process of reaching its commercial operation.
The next most important state was Durango with a participation of 12.9%, being one of the few states that increased silver production, thanks to the «El Herrero», «Guanaceví» and «San Dimas» mines, among others.
Fresnillo plc
By company, Fresnillo plc is the most important in the production of mining silver in Mexico and in the world.
Other notable companies were: Peñoles, First Majestic, Pan American Silver, Coeur Mining and Fortuna Silver.
According to Camimex projections, silver production in Mexico could increase in 2021, as mine operations normalize, without temporary closures due to the Covid-19 pandemic, since mining is now considered essential.
It will also help the consolidation of the mines that started recently, as well as some projects that are expected to start operations in the course of this year, highlighting «Juaniciple», «Camino Rojo» and «Los Filos» (expansion).