English
Fight against corruption: Mexico's SAT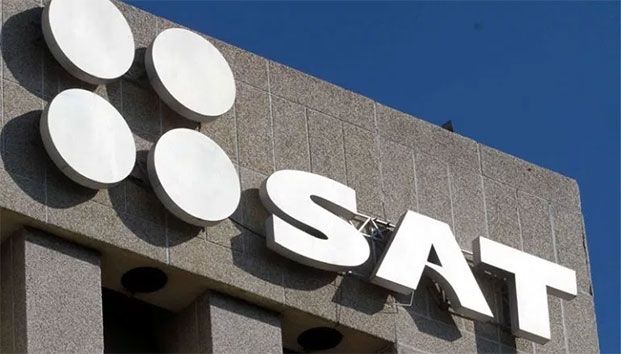 Mexico's Tax Administration Service (SAT) released a balance of results in the fight against corruption and the number of public servants and taxpayers denounced.
During the current administration, SAT has redoubled its efforts to detect criminal networks, determine modus operandi and denounce those involved at a high level for a real fight against corruption.
From 2020 to March 2023, 3,255 complaints involving 3,324 individuals have been filed with the Attorney General's Office (FGR); and 655 individuals have been prosecuted: 33 public servants, 296 individuals and 326 individuals related to legal entities.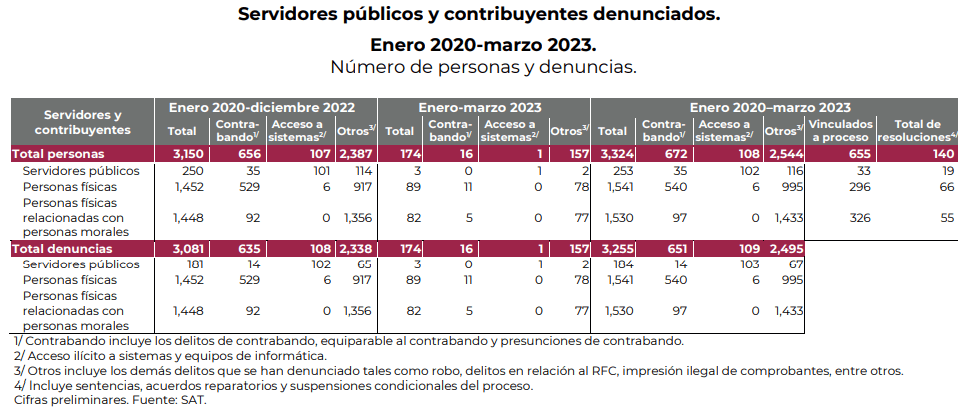 From 2020 to date, 19 public servants have been sentenced to sanctions ranging from community service for up to 9 months; reparation of damages of up to 25,000 pesos; and from 6 months to 4 years imprisonment.
At the same time, 121 taxpayers have been sentenced to four years in prison and penalties ranging from 3,000 pesos to 538,000 pesos in reparation of damages.
The main crimes committed by those sentenced are crimes related to the RFC, illegal printing of receipts, and crimes of depositaries and auditors.
Fight against corruption
From January to March 2023, the SAT filed criminal charges against 171 taxpayers (89 are individuals and 82 are individuals related to legal entities), and 28 individuals and 26 individuals related to legal entities are being prosecuted; as well as 3 complaints before the FGR for alleged crimes against 3 public servants.
During this same period, 391 complaints were handled internally, of which 124 were analyzed and investigated.
Likewise, 32 complaints were filed before the Internal Control Organ (OIC) against 34 public servants of SAT.
The complaints were mainly related to bribery, use of false documents and illegal access to computer systems and equipment.
On the other hand, on March 27, 2023, the Ministry of Public Administration (SFP) and the International Chamber of Commerce of Mexico renewed their collaboration agreement, whose objective is to fight corruption through the strengthening of public institutions and the rule of law, the elaboration of documents on topics related to the fight against corruption, the implementation of a framework based on integrity in the private and public sectors, and the organization of forums and seminars on topics related to the implementation of anti-corruption corporate practices in the private sector.