English
Fentanyl smuggling at the U.S. border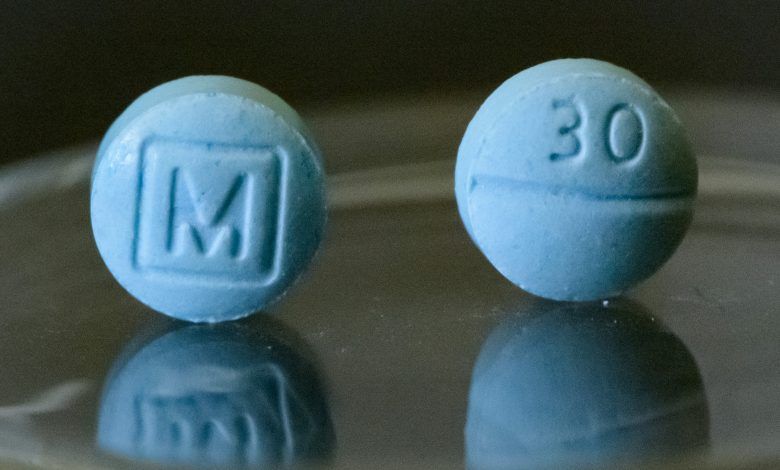 Concerns about fentanyl smuggling through U.S. ports of entry have led to heightened screening of commercial and passenger vehicles coming from Mexico and accelerated the deployment of advanced imaging technologies for cargo screening, according to a U.S. congressional analysis.
In 2016, synthetic opioids, led by fentanyl, surpassed heroin and prescription drugs as the leading type of opioids implicated in overdose deaths in the United States.
Fentanyl is a synthetic opioid up to 50 times more potent than heroin.
Fentanyl smuggling
While pharmaceutical fentanyl is used to treat severe pain, illicit non-pharmaceutical fentanyl and similar chemical formulations, known as analogs, are used illegally as recreational drugs.
Although some pharmaceutical fentanyl is diverted for recreational use, most fentanyl-related overdoses are related to illicit non-pharmaceutical fentanyl.
Border
The U.S. Congress has long expressed concern about delays and unpredictable wait times at the U.S.-Mexico border.
Due to the increasing integration of U.S.-Mexico manufacturing processes, most U.S.-Mexico trade passes through a port of entry along the southwest border, often more than once.
Past bilateral efforts have helped reduce wait times at some points of entry, but infrastructure and staffing problems remain on both the U.S. and Mexican sides of the border.
Although Congress has enacted legislation (P.L. 114-279) to allow public-private partnerships to address some border infrastructure issues, staffing remains a challenge.
In May 2010, the United States and Mexico declared their intention to work together to improve the U.S.-Mexico border.
Since then, a 21st Century Border Bilateral Executive Steering Committee has met, most recently in December 2022, to develop binational action plans and oversee implementation of those plans.
The Executive Steering Committee sets goals within broad objectives: coordinate infrastructure development, expand trusted traveler and shipment programs, establish pilot projects for pre-clearance of cargo, improve cross-border trade and linkages, and strengthen information sharing among law enforcement agencies.