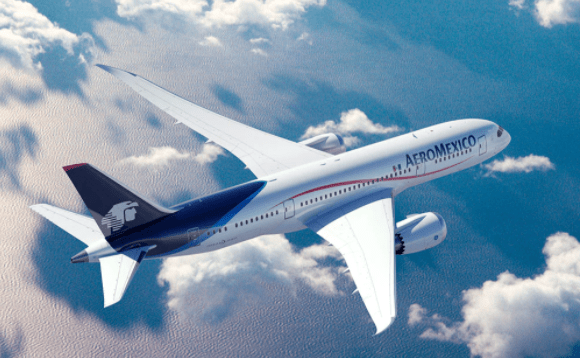 FDI inflows to Mexico soared from January to June 2022, increasing 49% to US$27,511.6 million, driven by transactions related to Televisa's merger with Univision and the restructuring of Aeromexico.
By type of investment (source of financing), FDI attracted came from the following sources: new investments, 43.0 percent; reinvested earnings, 42.4 percent; and intercompany accounts, 14.6 percent.
New investments include those in fixed assets and working capital for the regular conduct of business in Mexico; the contribution to the capital stock of Mexican companies by foreign investors; the transfer of shares by Mexican investors to direct investors; and the initial amount of the consideration in trusts that grant rights over FDI.
Meanwhile, reinvestment of profits corresponds to the part of the profits that is not distributed as dividends and is considered FDI because it represents an increase in the capital resources owned by the foreign investor. And intercompany accounts are transactions originated by debts between Mexican companies with FDI in their capital stock and other related companies residing abroad.
FDI
Excluding the aforementioned operations of Televisa and Aeromexico, FDI in the first half of 2022 is 12.0% higher than the preliminary amount captured in the same period of 2021.
According to Ministry of Economy, preliminary figures available to date indicate that from January to June 2022, 27,511.6 million dollars were captured, the net result of the difference of 33,510.0 million registered in inflows and 5,998.4 million in outflows.
By sector: manufacturing accounted for 34.3% of total inflows; transportation, 16.3%; mass media information, 14.2%; financial and insurance services, 13.0%; commerce, 6.1%; and mining, 4.7%. The remaining sectors captured 11.4 percent.
And by country of origin, the United States accounted for 39.9%; Canada, 10.3%; Spain, 6.8%; Argentina, 5.9%; the United Kingdom, 3.3%; Germany, 2.6%; and other countries contributed the remaining 31.2%.
In Mexico there are three types of restrictions on FDI: activities reserved exclusively for the State, activities reserved exclusively for Mexicans and activities subject to specific regulation, that is, to a maximum percentage of FDI.